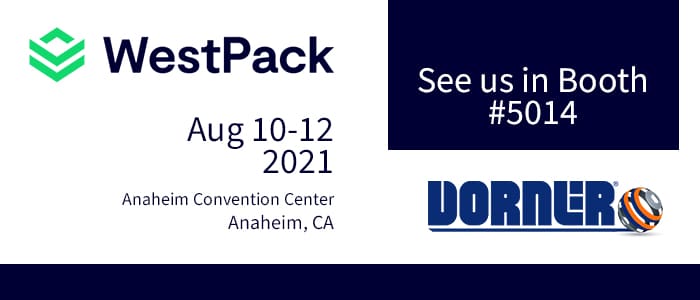 California's largest packaging event is celebrating 35 years! For the past 35 years, WestPack has brought together the packaging community to find the most creative packaging solutions and efficient automation systems.
This year, Dorner will be exhibiting several of our major conveyor platforms and newest technologies aimed at the food, packaging, industrial, automation, and life sciences industries.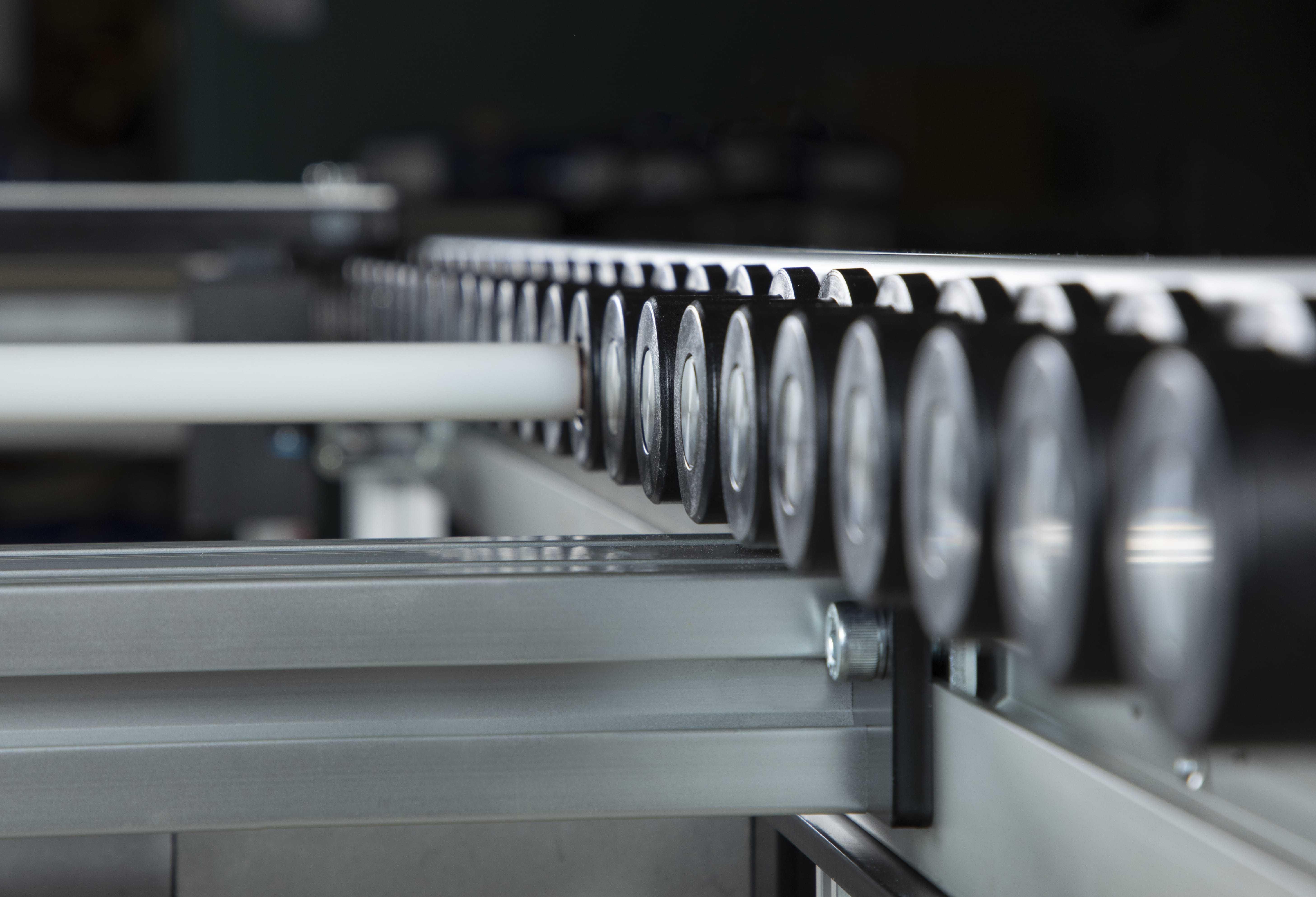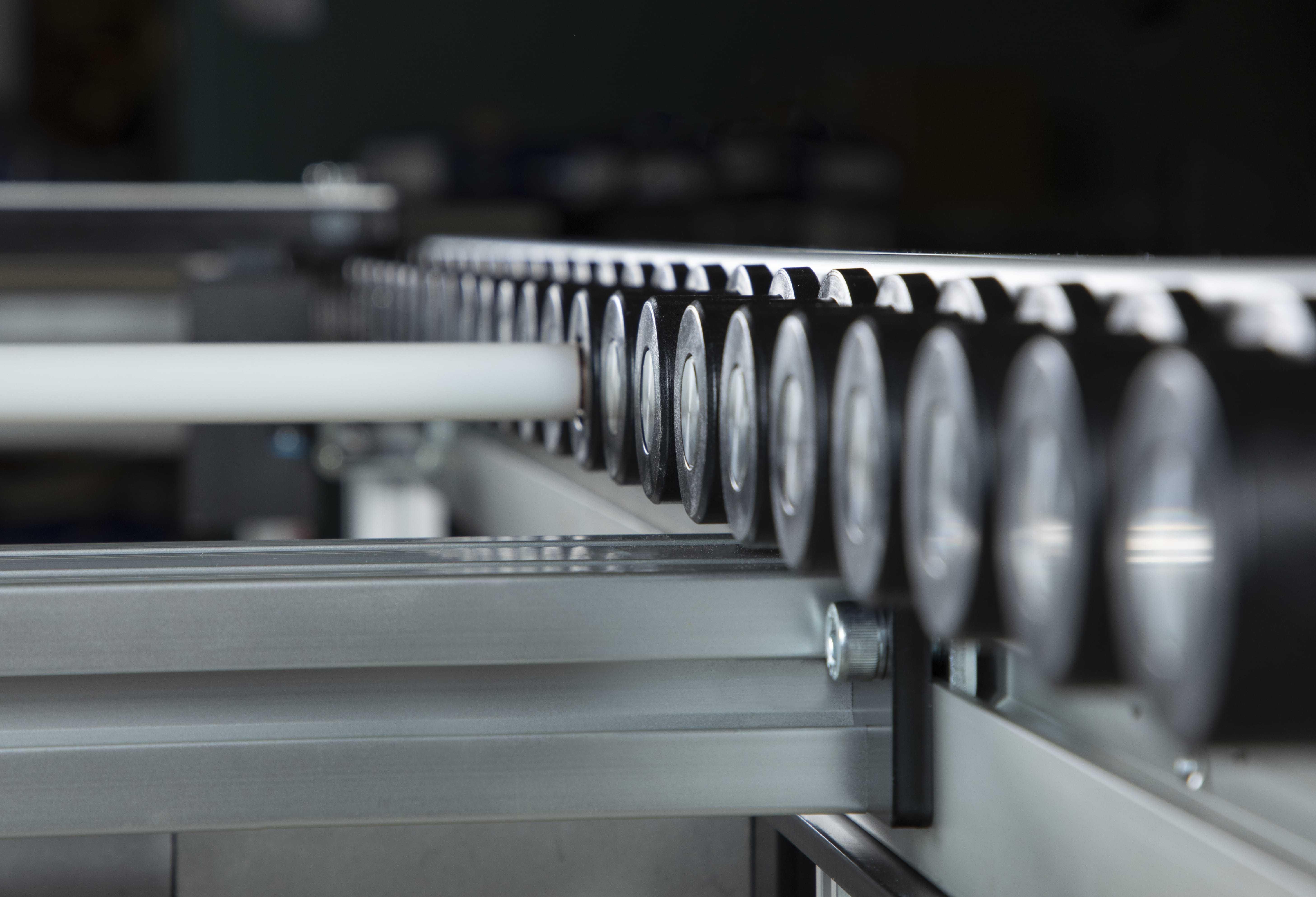 Dorner has developed a revolution in conveyance technology, Edge Roller Technology. The new technology provides the capability of low back pressure accumulation, non-contact zoning, and conventional transport all within the same basic conveyor package.
Simple, yet robust, the design provides long-term durability and ease of single point roller maintenance. The clean design, open drive rollers, low voltage motors and controls, and aluminum framework all blend perfectly to provide the ideal edge roller conveyor for medical products, medical devices, and industrial product assembly and manufacturing.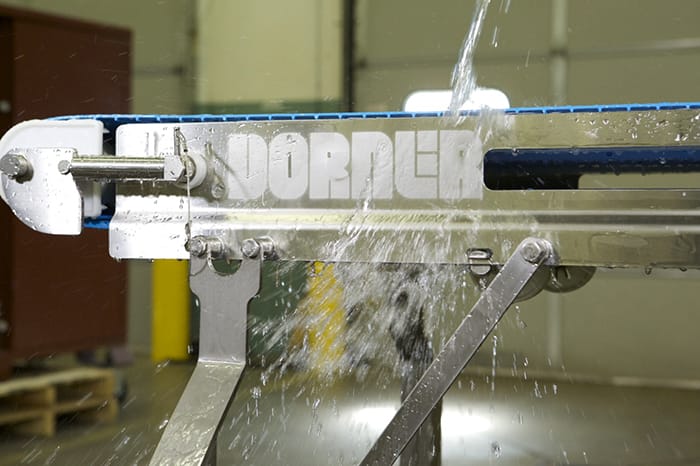 Dorner's AquaPruf conveyors are designed for fast and effective sanitation and protection from contamination. The AquaPruf series of are made from welded stainless steel, plastic chain and belts and provide safety and hygiene across food processing, pharmaceuticals, and manufacturing.
Stop by the booth to see the AquaPruf's impressive sanitary features such as tip-up tails, frame cut-outs, tool-less disassembly and more!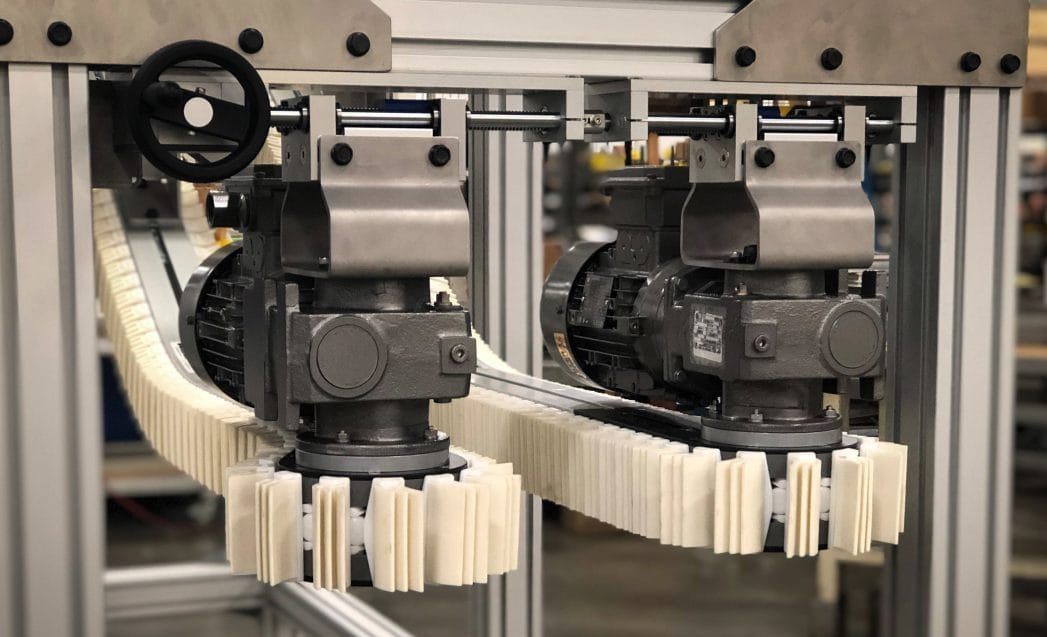 If you are looking for the utmost flexibility in conveyance, come see Dorner's FlexMove Conveyors. FlexMove Conveyors provide the flexibility required for the modern packaging line. With the ability to support complex configurations, multiple curves, and inclines and declines, these aluminum conveyors are able to fit into the tightest spaces and reduce the overall conveyor footprint.
We'll also be showcasing the FlexMove Wedge Conveyor. Wedge Conveyors are easy to construct, lightweight and have compact footprints. Its rapid transfer rate makes it ideal for use in continuous, high capacity operations such as packaging lines.
We'll see you there!
We can't wait to see everyone in Anaheim in 3 weeks! Be the first to see Dorner's newest products in Booth #5014.
Still need to register? Click here and use code MYGUEST to get free registration and 20% off a 1-day conference pass. We'll see you soon!