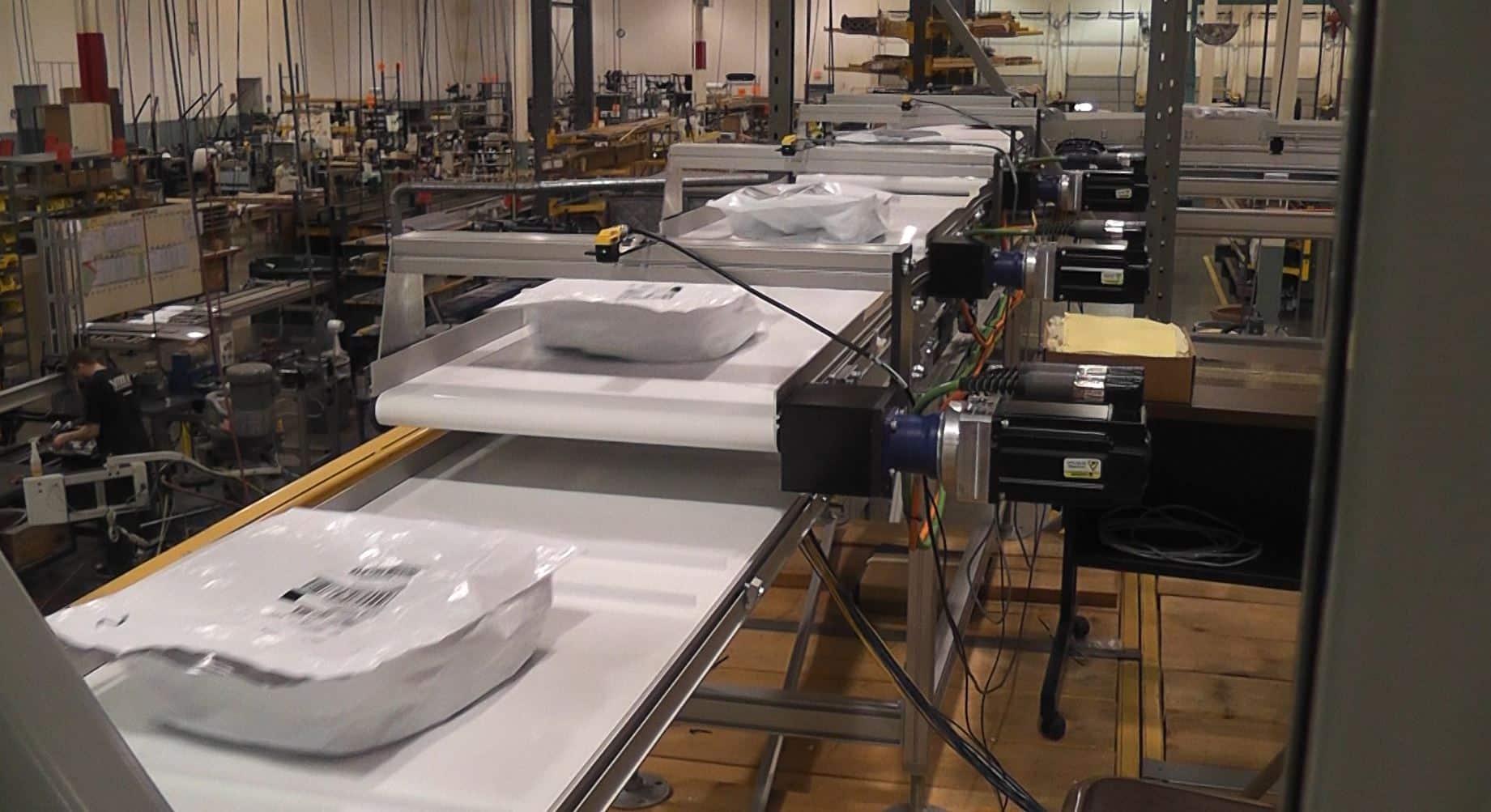 Supply chain integration is an ongoing process of connecting suppliers, manufacturers, and distributors into the same system with unified goals. This can be made particularly difficult when each section of the supply chain operates differently and utilizes different methods to track product.
By streamlining your processes with an integrated supply chain, you can minimize waste and optimize your operations.
An effective way to optimize your supply chain is by utilizing conveyors and automation technology to index, sort, and track product through every step of the production and distribution process.
At Dorner, we are industry leaders in high-performance conveyance systems. Our products are engineered for durability and flexibility, and we can customize most models to meet the specific needs of your operation.
If you are looking to gain a competitive advantage through effective supply chain management, integrating Dorner conveyor systems could be the solution you need.
What Is Supply Chain Integration?
Supply chain integration is the process of unifying different parts of the supply chain in order to optimize efficiency and productivity. In many cases, businesses operate with disconnected or isolated supply chains, which can lead to wasted time and resources.
By connecting all portions of the supply chain, often within the same management system, and by utilizing similar technology, companies can effectively shorten their supply chains, improve lead times, and reduce waste.
Critical Elements of the Supply Chain
Effective supply chain management requires you to connect and streamline different parts of the supply chain, namely communication management, operations, purchasing, and distribution. By unifying these elements, you can more easily achieve supply chain integration and enhance your performance.
Communication Management
Communication management in the supply chain refers to communication and collaboration across all relevant parties, from suppliers to customers. This can be done through the use of technology, such as enterprise resource planning (ERP) systems or warehouse management systems (WMS).
Some organizations are starting to implement IoT (internet of things) technology to track materials, parts, and finished products efficiently and accurately throughout the supply chain. This technology is particularly useful when precision conveyors and automation technology are utilized. Systems that can automatically scan, index, and sort product without the need for staff interaction improve both speed and accuracy within the supply chain.
Operations
Your supply chain operations must be aligned with your business goals in order to be effective. This includes having a clear understanding of your customer's needs and expectations, as well as your own internal capabilities.
Purchasing
Optimizing your purchasing strategy often entails taking a data-informed approach to inventory management, production, and distribution. To streamline your supply chain, it is critical that your team knows what to purchase ahead of time, from raw materials to equipment, based on trends, analyses, and predictions.
Distribution
The distribution element of the supply chain is responsible for ensuring that products and materials are delivered to the customer on time and in perfect condition. You can achieve effective supply chain integration in this area with a focus on logistics.
Integrating a custom conveyance system from Dorner provides you with an efficient solution for the timely, accurate distribution of product.
Benefits of Supply Chain Integration
In today's business environment, globalization and the ever-changing nature of the marketplace have made it essential for businesses to have a coordinated and efficient supply chain. With effective integration, companies can shorten their supply chain, effectively track product, and make data-driven decisions on operations within each step of the chain.
By integrating the various elements of the supply chain, businesses can achieve:
Improved coordination between suppliers, manufacturers, distributors, and retailers
Reduced inventory management and logistics costs
Increased customer satisfaction
Contact us today to get started.
Additionally, businesses that prioritize supply chain integration can gain a significant competitive advantage and increase their performance in the following areas:
Flexibility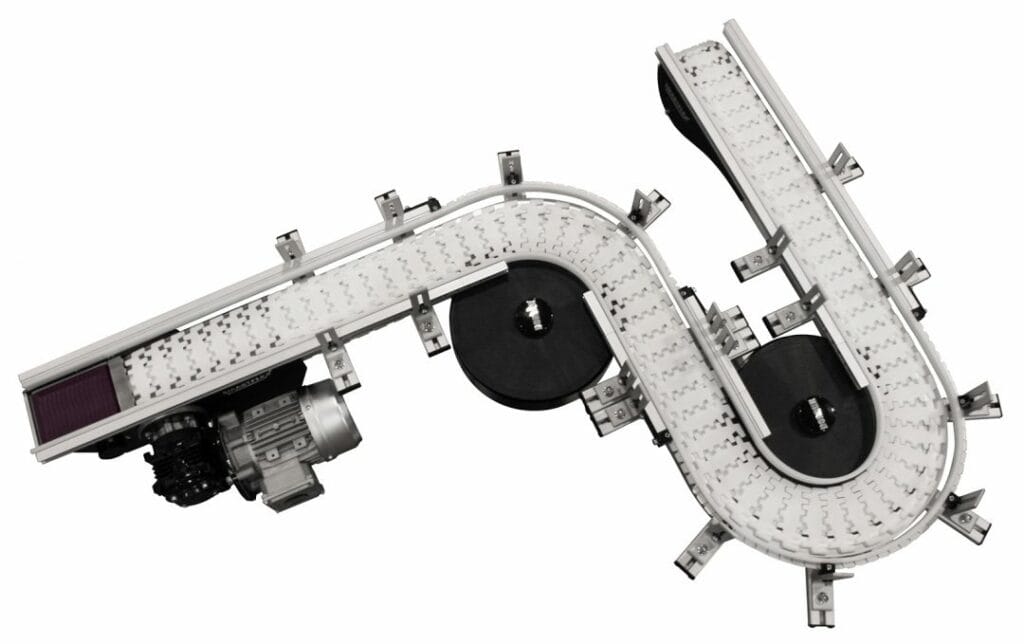 Integrated supply chains are essential for businesses that need to be able to rapidly respond to changes in the marketplace. By integrating your company's supply chain, you will be better equipped to adapt to changing market conditions and consumer demands.
Flexible equipment that can handle different products of varying sizes without the need for changeover are especially valuable in quick change environments, improving the efficiency of your operation without requiring additional tools, technology, or manual labor.
Transparency
An integrated supply chain system provides businesses with greater visibility into their operations, helping you make better decisions about your inventory, transportation, and logistics.
Today's informed consumers are also shifting to prioritize authenticity and transparency in the products they buy and the companies they support; being able to consistently demonstrate transparency can improve your reputation among customers.
Efficiency
By streamlining the supply chain, you can eliminate waste, minimize delays, and improve your bottom line. Additionally, an efficient supply chain enables businesses to better utilize their resources and have a smaller environmental footprint.
With Dorner conveyors, you can enhance how efficiently your facility operates by:
Minimizing the need for tedious manual labor where possible
Cutting product transportation time between work stations
Streamlining processes like inventory management
Implementing flexible equipment that accommodates your available space
Selecting conveying solutions that can handle more than one product or function
Key Business Elements Affected By Supply Chain Integration
There are a number of key business processes that are affected by integrated supply chain management, including:
Inventory Management
One of the most important aspects of integrating supply chains is inventory management. In order to streamline your company's inventory, you must have a clear understanding of what products or services you have in stock, where they are located, and how long it will take to restock them.
Through effective supply chain integration, businesses can achieve real-time visibility into their inventory, which can help them make better decisions about production, stocking, and shipping.
At Dorner, we design our conveyors for accurate indexing and sorting; providing options for integrated sensors and monitoring equipment make it easy to automate these processes and enhance the accuracy of your inventory management system.
Centralization
A centralized system gives businesses improved visibility into their operations and helps them make better decisions about their supply chain. It also makes it easier to coordinate the various elements of the supply chain, which can lead to increased efficiency.
Digitalization
Digitalization is another key aspect of supply chain integration. By digitizing your company's supply chain, you can improve communication and coordination among your team members, suppliers, and customers. You will also be able to take advantage of new technologies, such as cloud-based applications and big data analytics.
How Conveyors Can Help With Supply Chain Integration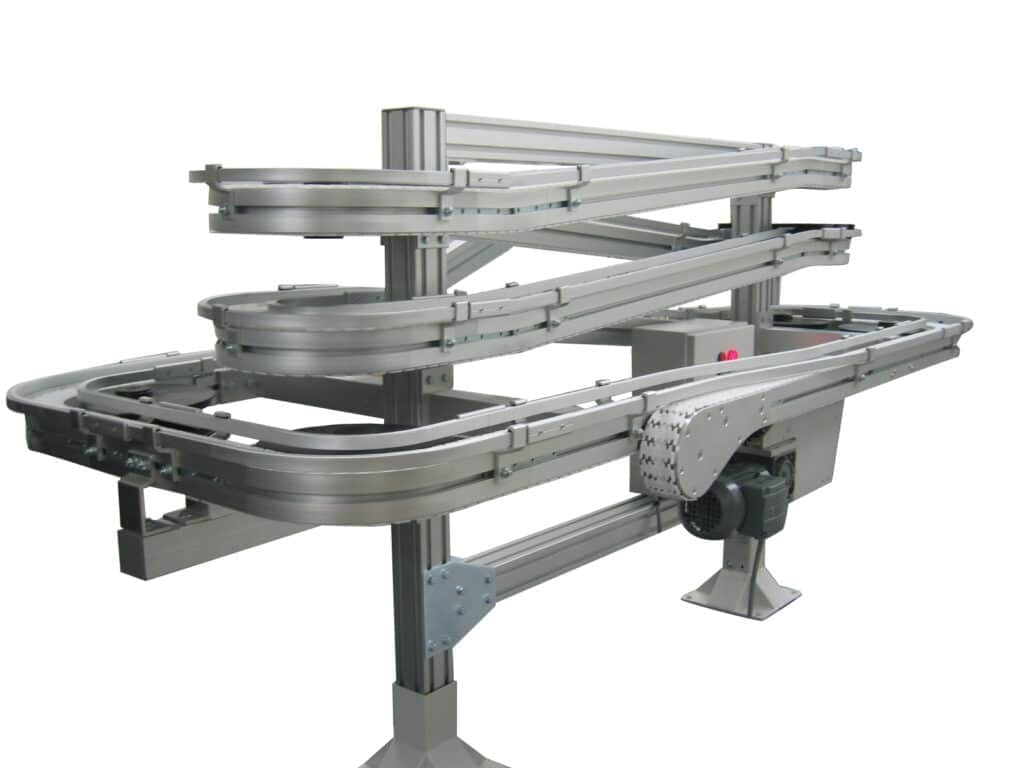 Conveyor systems are a critical component of many industrial and manufacturing operations. They can be used to move materials, products, and components from one area to another, and can be customized to meet the specific needs of your business.
Read: How Dorner Conveyors Are Helping Businesses Overcome Supply Chain Challenges
At Dorner, we offer a wide range of conveyor system solutions that can be used to assist with supply chain integration. Our products are designed for flexibility and durability, and can be customized to meet the specific needs of your operation.
Supply chain management and data collection can be streamlined and optimized through effective implementation and functional integration of conveyance automation. If you are striving to enhance your supply chain performance, you can benefit from Dorner conveyors in the following ways:
Increased efficiency and accuracy
Improved worker safety and morale
Reduced labor, material handling, and energy costs
Increased flexibility and adaptability
Reduced risk of human error
Improved product quality
Dorner Conveyor Systems: Streamlining the Supply Chain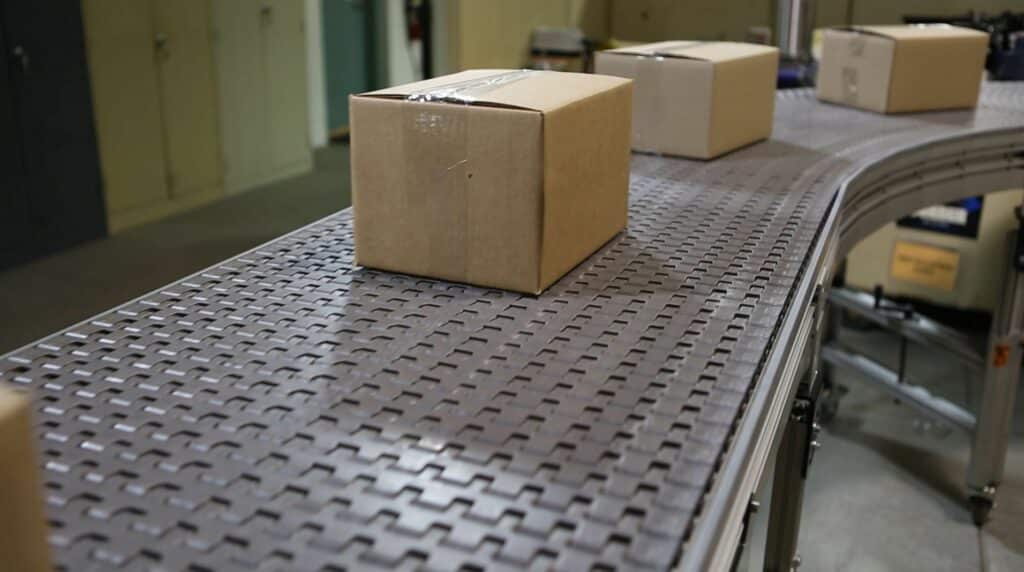 Dorner is a leading provider of high-quality conveyor systems for use in a variety of industries. Our conveyors are designed to streamline your supply chain by reducing the need for manual handling of materials and increasing efficiency.
If you are interested in solutions for supply chain integration, we can provide you with the conveying systems you need to optimize your operation and enhance your supply chain management.
We offer a variety of conveyor configurations to meet your specific needs, and our team of experts will serve as your supply chain partners to help you select the right system for your application.