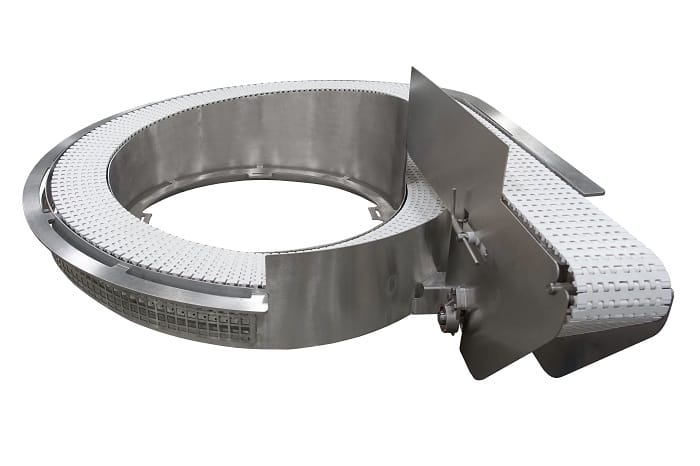 As we've highlighted in the past, Dorner has created Sanitary Helix designs to integrate with Hoosier Feeder's Food Grade Centrifugal Feeder. The Helix uses AquaGard 7350 Series modular curve chain which allows for high speeds and cleanability.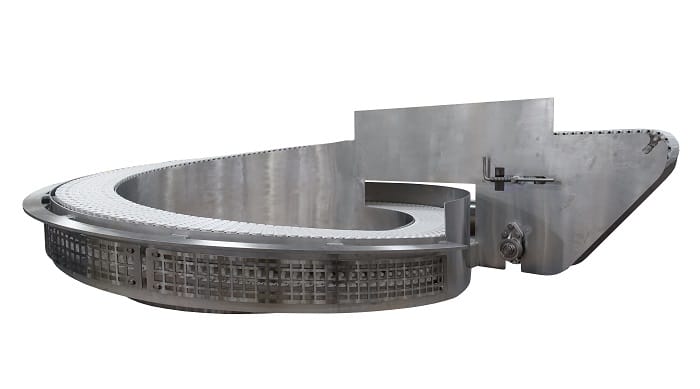 Each Helix is custom designed and built for the customer's application. Recently, we created a Helix with additional features to ensure complete and easy sanitation.
The frame cut outs allow easy access to the inside of the conveyor during the cleaning phase. Also, the belts are able to be removed from the conveyor in minutes for quick maintenance or sanitation.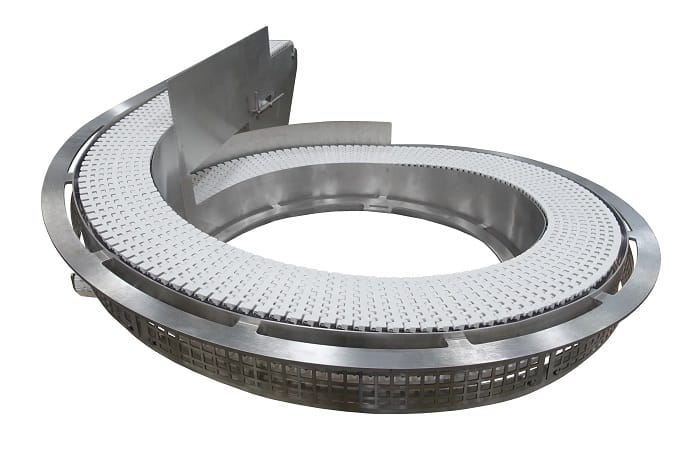 At Dorner, we know the importance of food safety and our entire Sanitary Helix is designed to keep your product and customers safe.
Other sanitary features include:
304 stainless steel construction throughout
Fully welded seams
No fasteners in the food zone
32 micro inch brush finish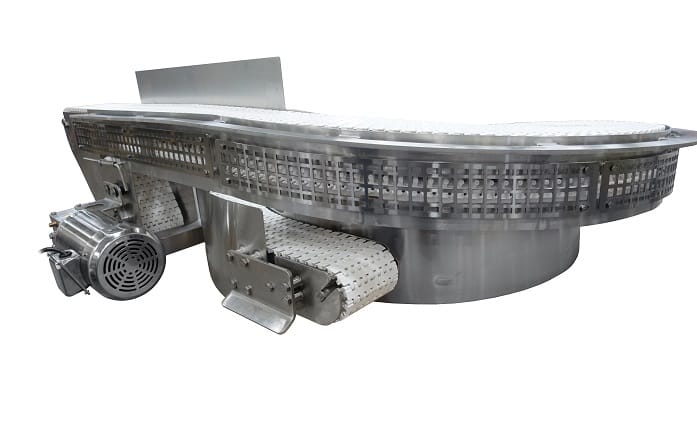 Learn more about Dorner's Engineered Solutions or contact us today to find out how we can create a custom system to suit your needs.