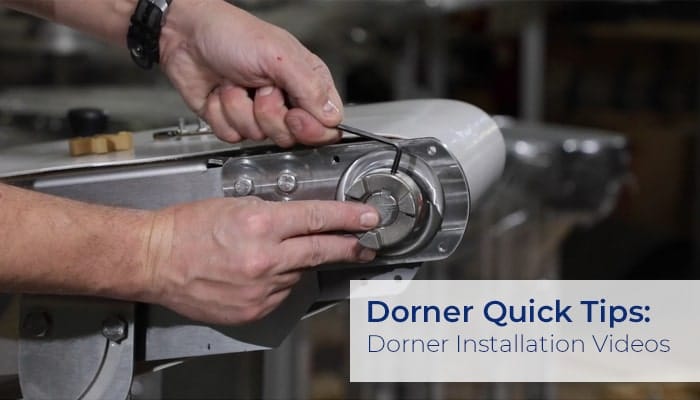 Installing Your Dorner Conveyor System
You just received your Dorner Conveyor and it's time to install. Included with your conveyor system is an installation manual. The installation manual includes step by step instructions of set-up, installation and service tasks for your new conveyor.
But, Dorner also offers an entire library of installation and service videos designed to complement the installation manuals and help guide you through these basic service tasks.
Below are a few examples:
2200 Series End Drive Set-up and Installation
3200 Modular Belt Straight Conveyors Set-up and Installation
AquaGard 7350 Series Modular Belt Set-up and Installation
Dorner Preventative Maintenance Program
Our goal is for you to have optimal performance with your conveyor systems. PMMI's ProSource recently published an article "Proven Tips For Setting Up Conveyors On A Packaging Line". ProSource's first proven tip for setting up a conveyor on a packaging line is to establish a preventative maintenance program.
Dorner offers installation service, training, and maintenance programs to support you and ensure uptime. Our maintenance programs start with an on-site evaluation of your conveyor(s). Once we assess your needs, we'll produce a custom plan with our recommended service intervals.
Contact us to learn more about our installation and maintenance programs or to talk to a Dorner representative about any questions you may have.