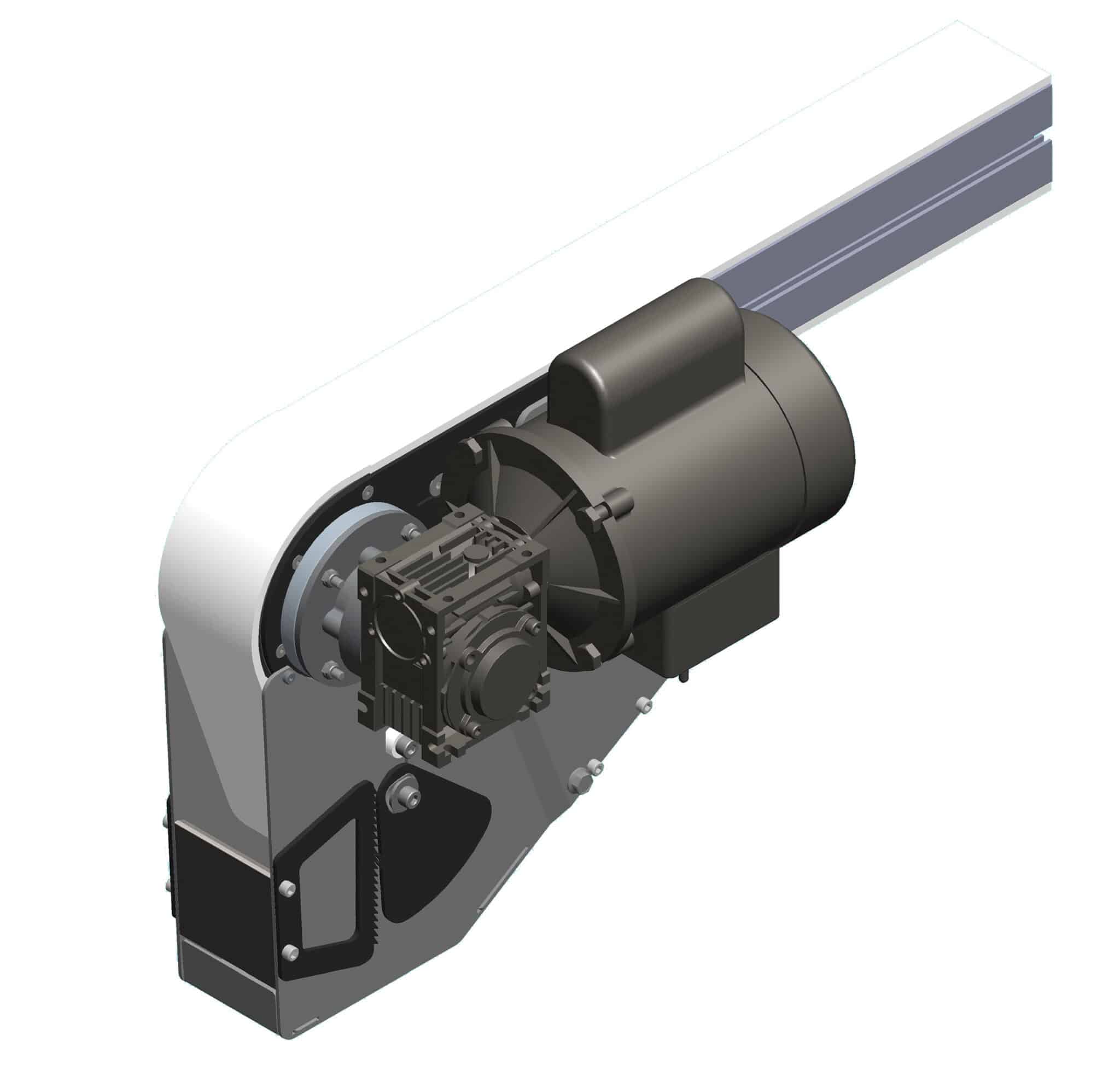 Dorner is now offering the Weighted Take-up Direct Drive Module for the FlexMove Aluminum Conveyor series. This module provides controlled chain take-up, improving conveyor performance and smoothing chain movement by eliminating micro-surging in longer or high speed FlexMove conveyors.
The Weighted Take-up is suggested for conveyors over 12.2 M (40 ft) in length, and capable of inclined and declined application up to 30 degrees. This is perfect for maintaining smooth movement of products through elevation changes in your system. It mounts directly to the standard direct drive module, and the enclosed weighted take-up roller absorbs chain stretch that can happen in longer conveyors.
Features & Specifications
Available on FlexMove Aluminum Conveyors: 65 mm, 85 mm, 105 mm, 150 mm, 180 mm and 260 mm wide
Size: 492 mm long x 404 mm high
Minimum top of chain: 500 mm
Maximum conveyor length: 30 M (98 ft)
Maximum conveyor speed: 58 M/min (190 ft/min)
Capable of inclines up to 30 degrees
Includes support stand mounting bracket
Information to know at time of order includes conveyor width, incline and decline degree specifications, and conveyor speed.
FlexMove
The FlexMove flexible chain conveyor brings the best engineering and performance standards in flexible conveying automation. These aluminum-frame, flexible chain conveyors are ideal when floor space is limited as they are designed to make tight 360° turns in and around machinery and equipment. FlexMove conveyors are perfect for accumulation, packaging, part handling, product transfers, assembly and automation.