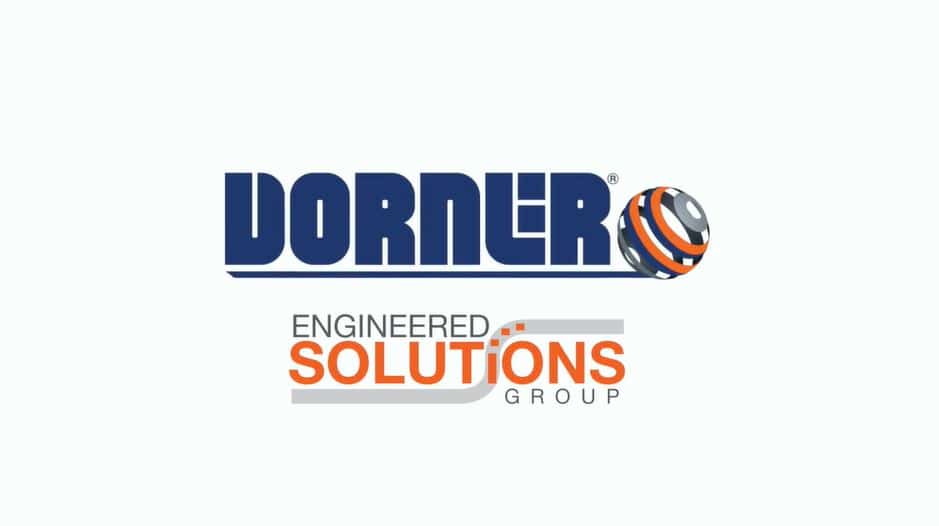 Do you have an application that calls for an extra-long conveyor, but an existing obstruction is hindering the installation of the drive motor at the end of the conveyor? Do you have an application that requires a precise amount of air to be blown into passing bottles … and those bottles need to be separated on the conveyor into groups of eight? For these types of conveyor challenges, you need Dorner's Engineered Solutions Group.
The Engineered Solutions Group is a program that gives extra attention to building conveyors with unique dimensions and characteristics above and beyond the specifications of our regular conveyor platforms. Dorner's Engineered Solutions Group can design a custom conveyor or automation solution that will save you time and money, while also increasing your line's performance.
Dorner's Custom Conveyor Systems
Conveyor Automation Experience
Dorner is celebrating its 55th anniversary, and in that time, we've pretty much seen it all when it comes to conveyors. That's why our standard conveyor offering is so diverse for use in numerous applications and industries. But occasionally the job calls for a conveyor system that requires some added modification to meet your exact application. We can handle that job from start to finish.
For some, when faced with a conveyor that's more unique or needs modifications, their first inclination is to build it themselves. We advise against this for many reasons, and you can read more on that here. But the main reason is we have the background and expertise in building specialized conveyors. You may feel you're going to save money by moving a project of this scope in-house, but when you take into account all the considerations to bring the project to fruition, it does not add up in your favor.
Collectively, the Engineered Solutions Group has more than 100 years of experience and proven results in designing and building custom conveyor solutions that are typically not found in our catalog. The Engineered Solutions Group brings the needed skill sets to your project, including mechanical and electrical engineering, as well as designing, drafting, installation and project management.
Changing Roles for Conveyors
Technology today is really changing the role of conveyor systems. It wasn't that long ago that conveyors simply filled a role of moving product from Point A to Point B. That was then, this is now. Today, conveyors are engineered to play integral roles in complex automation systems; seamlessly integrating with robotics to bring a higher level of automation to industries around the world. And with these more intricate designs come greater roles for conveyors… that's where the Engineered Solutions Group earns its value.
As manufacturing and packaging applications become more complex, product orientation takes on greater importance. Being able to position a product in a specific way, at the exact moment in the process is a critical aspect to the overall success of a line. We know how to do that, and are extremely effective in designing conveyors for precise product orientation. Our team can custom design conveyors for applications including:
Merging, diverting and sorting
Product flow and control
Depositing and rejects
Indexing and positioning
Elevations and line egress
Product handling
Inspection and testing
Accumulation
Find a solution for your application
Many of the solutions we devise include the use of specialized conveyors including:
Retractable conveyors
Pop-up transfers
Recirculating tables
Flippers and rotators
Chicaning conveyors
Metal detection conveyors
Backlit conveyors
Lift gate conveyors
Vacuum conveyors
Diverters, pushers and gates
Learn more about Dorner's different solutions
We Have You Covered
No two applications are exactly alike, which is why you may need a conveyor that's custom built with extra accessories to achieve your production goals. Dorner's Engineered Solutions Group is positioned to handle these types of orders. Whether big or small, simple or complex, the Engineered Solutions Group has the knowledge and experience to handle your next project. We can save you time and money … and when you use our Engineered Solutions Group, it's one less thing you have to worry about. We have you covered!