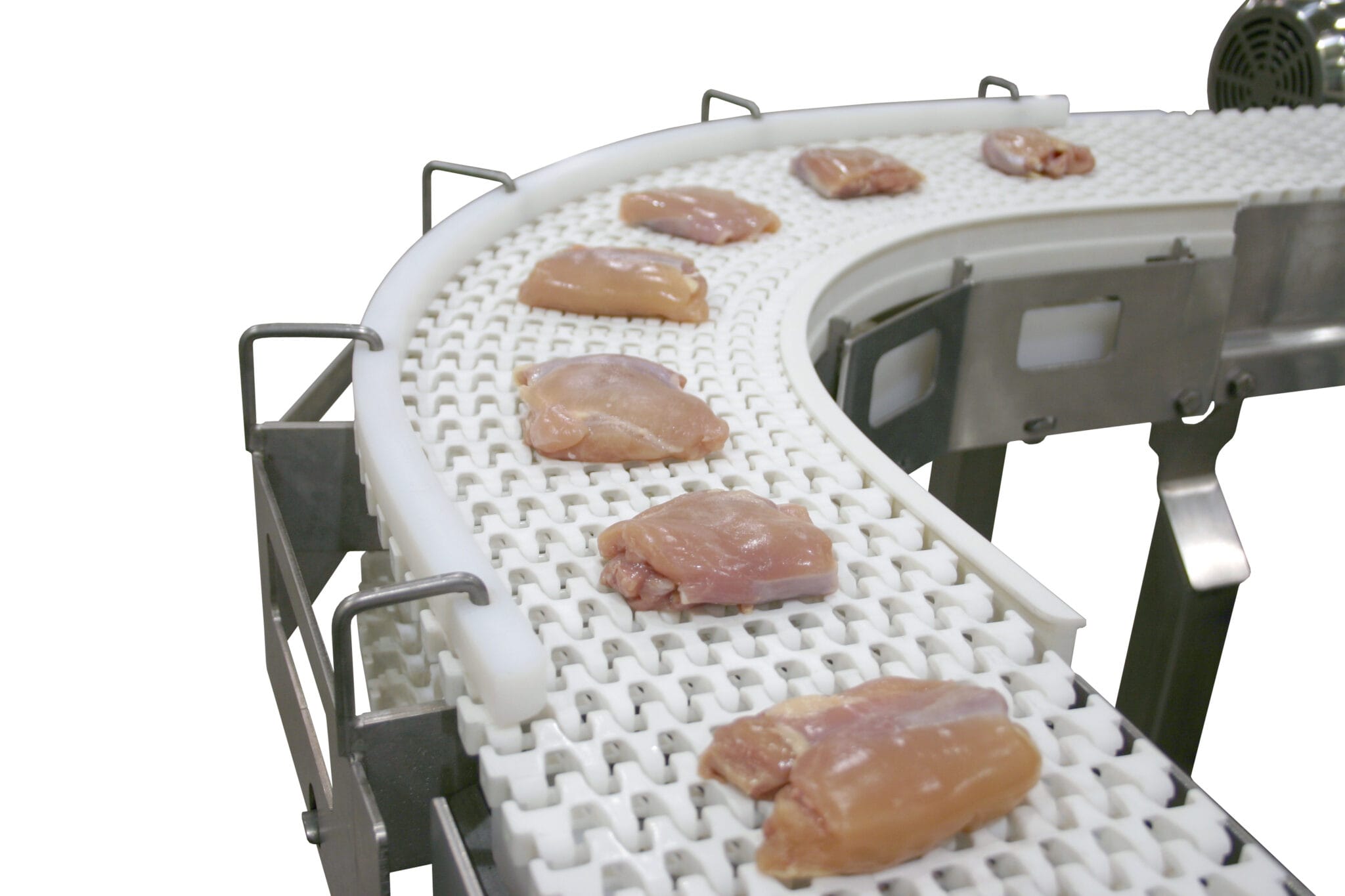 Ideally, when a company is designing a new production plant, Dorner is able to assist from the start. This happened recently for Dorner Europe when a Hungarian poultry processor was planning a completely new facility.
Dorner originally started working with the company in March of this year. Following project discussions, Dorner's Jülich location was able to provide technical advice that assisted the customer in designing the plant.
In addition to the right plant design, it was also important for the customer to select the right conveyors to meet their strict sanitary requirements. The plan was to use the conveyors to transport the raw meat, after the poultry had been sliced, to the next processing step.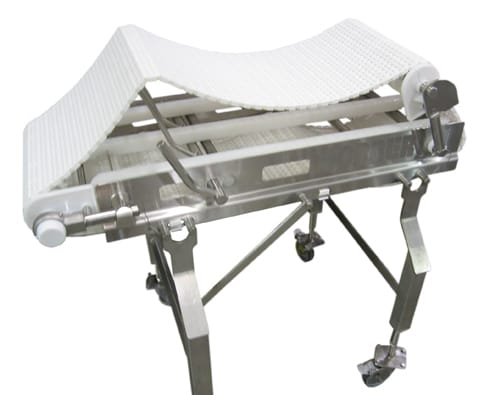 The conveyors chosen for this project were AquaPruf 7400 Ultimate conveyors. These sanitary conveyors feature optimal hygienic properties including: continuous TIG welded 304 stainless steel frame, FDA-approved components, tool-free assembly for cleaning and motors with protection class IP65.
Currently, the company has one section of the plant completed and is already producing for the European market. Further plant components will completed step by step. Five Dorner conveyors are up and running now and the company is planning to add at least 9 more stainless steel conveyors.
Learn more about Dorner's meat and poultry processing conveyors.