Dorner Latin America recently completed an extensive conveyor order for a customer in El Salvador. Often, for large and complex systems such as this, Dorner is asked to provide in person testing, training and installation for customers.
However, due to current travel restrictions, the team had to modify plans to ensure the customer received all the information they needed without putting employees' health and safety at risk.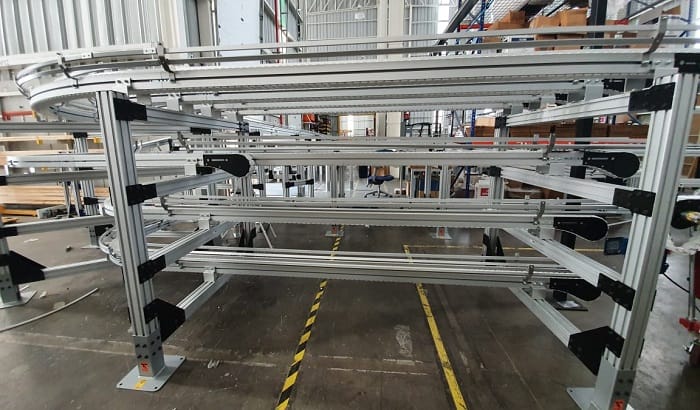 This system, consisting of 42 total conveyors (about 1,100 feet of conveyor!) will be used to run multiple sized rolls of toilet paper as well as bundled toilet paper packs. The majority of conveyors in this system uses Dorner's FlexMove line which allow for long lengths, curves and high speeds.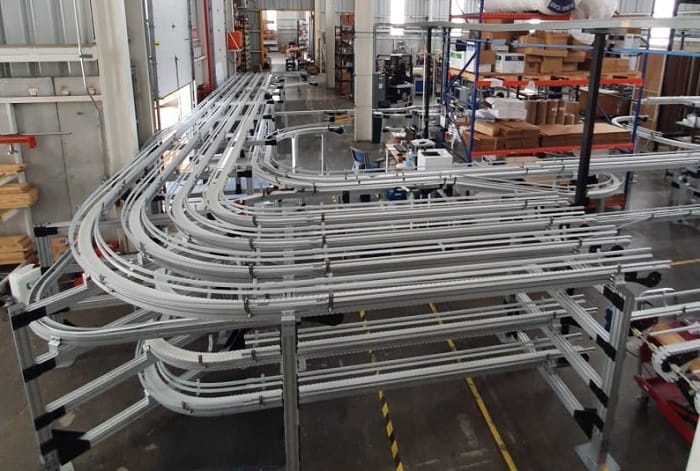 Features of the system include: multiple size plain bend corner modules, roller transfers at each end and elevation changes. Several of the conveyors utilize common drives to reduce the number of motors needed. The system also has several manual divert locations to shift the product from one conveyor to another based on equipment needs.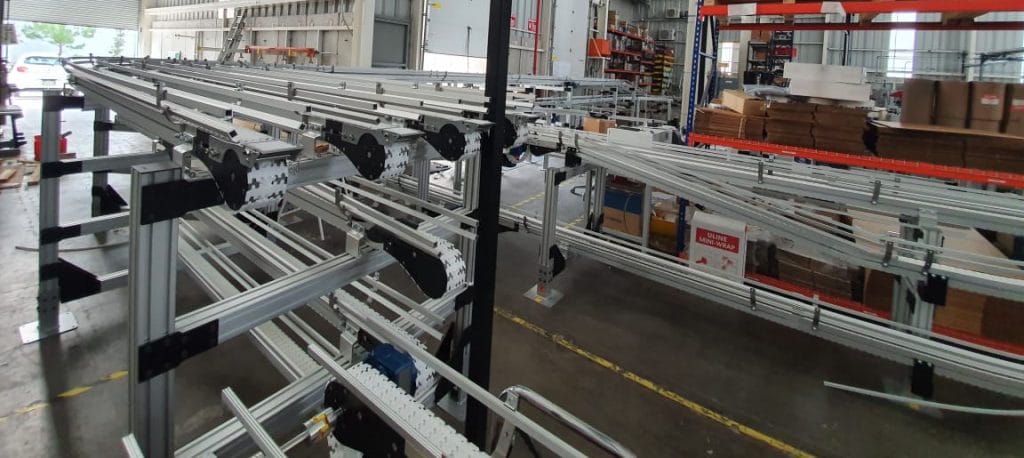 Each conveyor was fully set-up and tested at Dorner Latin America before being prepared for shipment. Dorner Latin America also received support from Dorner internationally with design work coming from Dorner US and parts coming from the US and Asia.
With large projects such as this, customers often will come into Dorner's factories to watch a test run of the conveyors. Because of travel restrictions due to the pandemic, Dorner performed a video test run to show the customers that everything was running to their expectations and show the product transitions and diverts.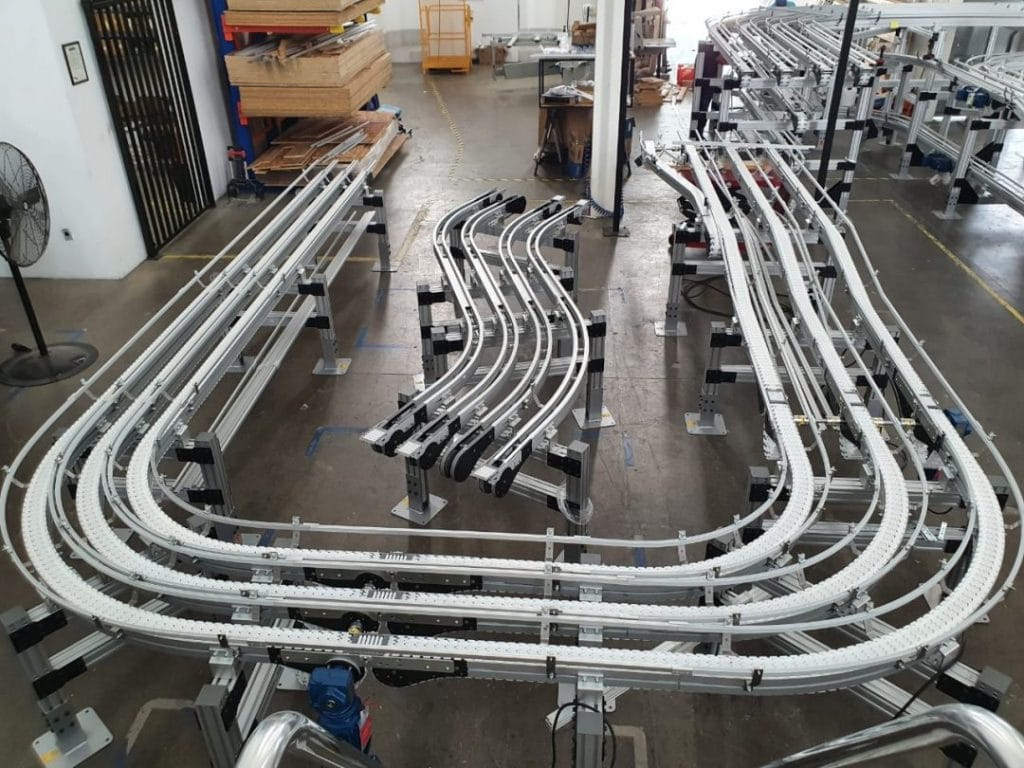 Dorner was also able to set up an online conference with the customer team to demonstrate how to build, install and maintain the conveyors as our service members may not be able to be onsite during installation.
It is important to the team at Dorner that even during the pandemic, we are still able to provide the service and support that customers expect when purchasing a Dorner conveyor.