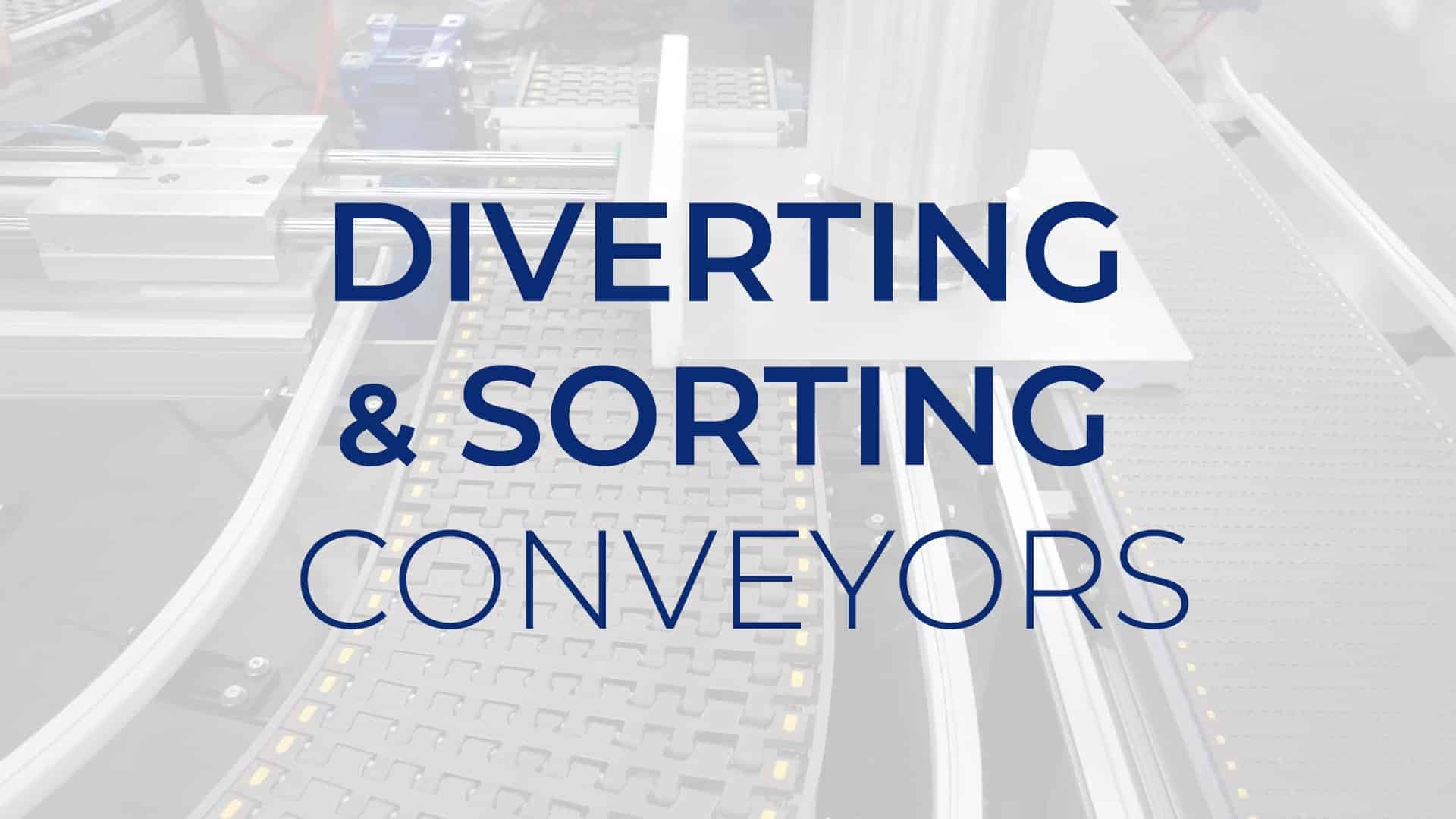 Conveyor diverters and sorting conveyors work by handling product based on such characteristics as weight and shape along with line capacity.
One Dorner customer required equipment adjustments to introduce new tubs of salad greens to its production line. For applications that require modularity but that do not require a complex solution, a divert arm would suffice as a simple yet effective solution.
Additionally, a type of conveyor diverter boasting the ability to retract or extend, retractable conveyors can enable a number of functions, elevating any business' workflow.
Ways to Use Conveyor Diverters and Sorting Conveyors
Businesses know that controlling the continuous flow of product through a line is absolutely necessary to achieve peak productivity and efficiency. When conveyor diverters and sorting conveyors are used, product flow takes shape using several methods and components, all hinging on the kind of product, flow path and equipment with which to interface.
The ideal conveyor diverter or sorting conveyor solution for your business is contingent on your application and product makeup. Dorner's team of experts can fashion a custom conveyor diverter or sorting conveyor that's tailored precisely for your business' special needs.
Let's examine several ways to divert and sort product.
Diverters and Gates
Product can be diverted using static guides and plows or dynamic gates and paddles.
This equipment can:
Change product direction to single or multiple locations.

Meter flow to specific areas or to separate products based on certain attributes.

Be controlled via proximity switches, photo eyes and counters.

Achieve motion via pneumatic or electric components.
Pushers
Pushers can be mounted along a conveyor's sides or overhead depending on the product and stroke length required.
Pushers can:
Move product from the conveyor perpendicular to the flow.

Be used to remove or transfer parts to other equipment or conveyors.

Be used to create horizontal stacks of products.

Be controlled through use of proximity switches, photo eyes and counters.

Achieve motion with pneumatic or electric components.
Lane Guiding
When lane guiding is utilized, multiple product lanes can be created across the width of a conveyor belt.
Lane guiding can:
Accumulate large quantity of product.

Divert product across lanes.

Merge multiple lanes to a single lane.

Support unstable product.
Find the Right Solution
Want to learn more about the right solution for your company? Our custom merging, diverting and sorting conveyors are designed by our talented Engineered Solutions Group. Our expert team can modify a standard solution to meet your business' needs or collaborate with you to build a completely custom system.