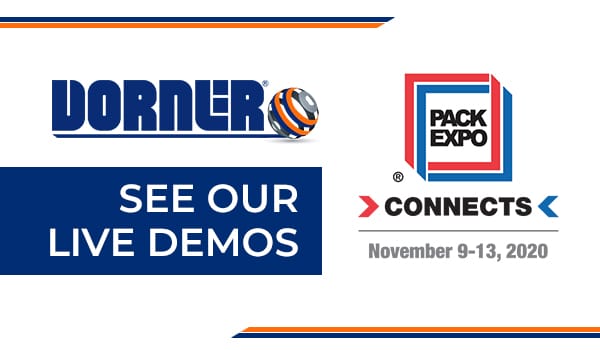 While we can't visit in person at PACK EXPO this year, you don't have to miss out on seeing our conveyors and connecting with Dorner personnel! We're hosting 7 product demos during PACK EXPO Connects, November 9-13, 2020.
Take a look at our demo schedule below and then head over to Dorner's Booth to add them to your MyConnects Planner.
The New Beltless Conveyor for Assembly Automation
Mon, November 9 – 1:00 PM – 1:15 PM CST
Fri, November 13 – 11:00 AM – 11:15 AM CST
Dorner's ERT250 Conveyors utilize Edge Roller Technology to provide low back pressure accumulation, non-contact zoning, and conventional transport, all without a belt!
They feature a clean, open roller design and are ideal for assembly automation and cleanroom applications. Check out this must see in pallet and tray handling conveyance.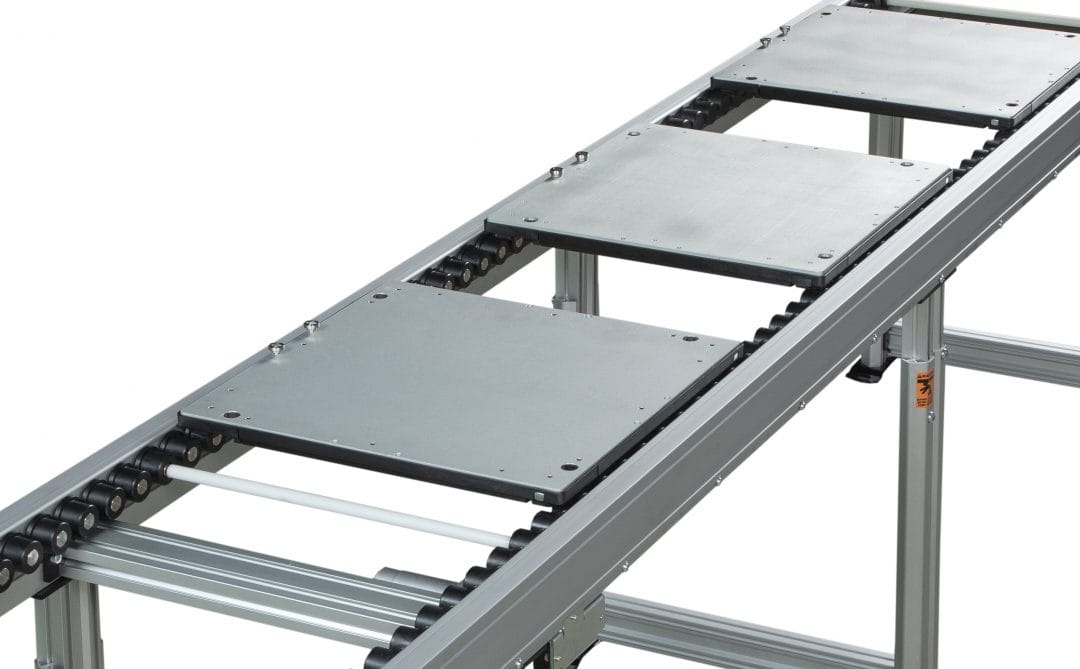 Pallet and Tray Handling Solutions for Automated Assembly
Monday, November 9 – 10:30 – 10:45 CST
Dorner's line of pallet and tray handling conveyors are designed to move your product accurately and efficiently. With a variety of modules and industry leading technologies, Dorner's Pallet Systems are a must see.
This demo highlights our Precision Move Pallet System and FlexMove Pallet System Conveyors.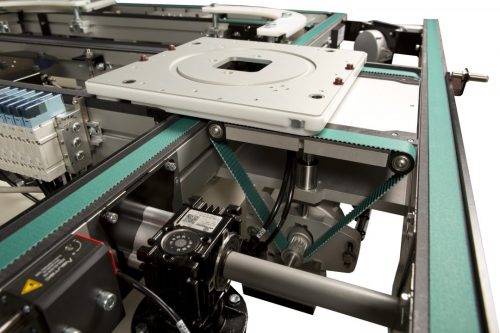 Manage Product Flow with Custom Conveyors
Tues, November 10 – 11:30 – 11:45 CST
Dorner has an entire team devoted to designing custom conveyors and systems to meet the specific needs of your application.
This demo highlights two popular conveyor solutions: recirculating tables and retractable conveyors.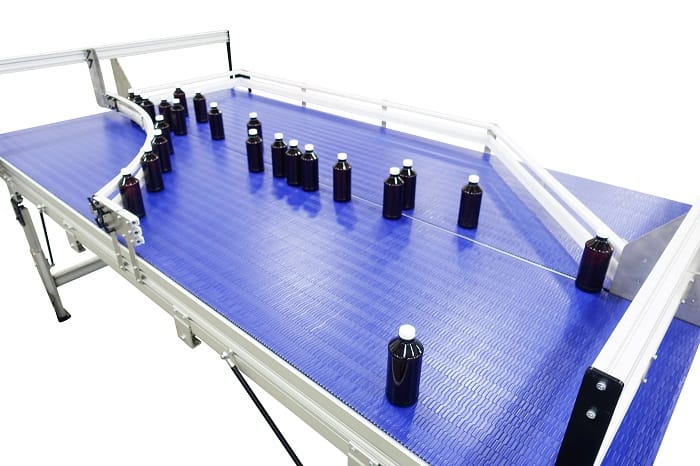 Improve Food Safety in Packaging
Tues, November 10 – 1:30 – 1:45 PM CST
Dorner's Sanitary Conveyors meet the highest food safety standards and most stringent sanitary requirements.
See how Dorner's full line of sanitary conveyors are designed to keep your products and workers safe.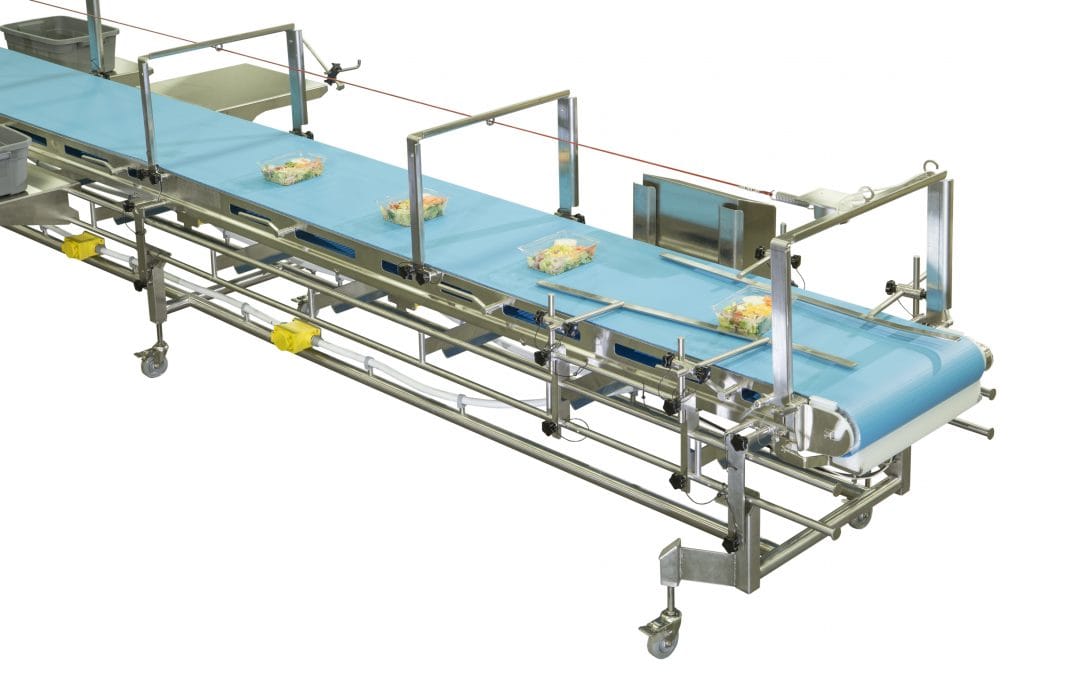 Using Conveyors to Enhance Your Production Line
Wed, November 11 – 1:30 – 1:45 PM CST
Dorner's line of packaging solutions are designed to get your product where it needs to be, when it needs to be there and in the position it needs to be in for the next phase of production.
This system highlights conveyors that are able to rotate, flip, align and pace product and much more.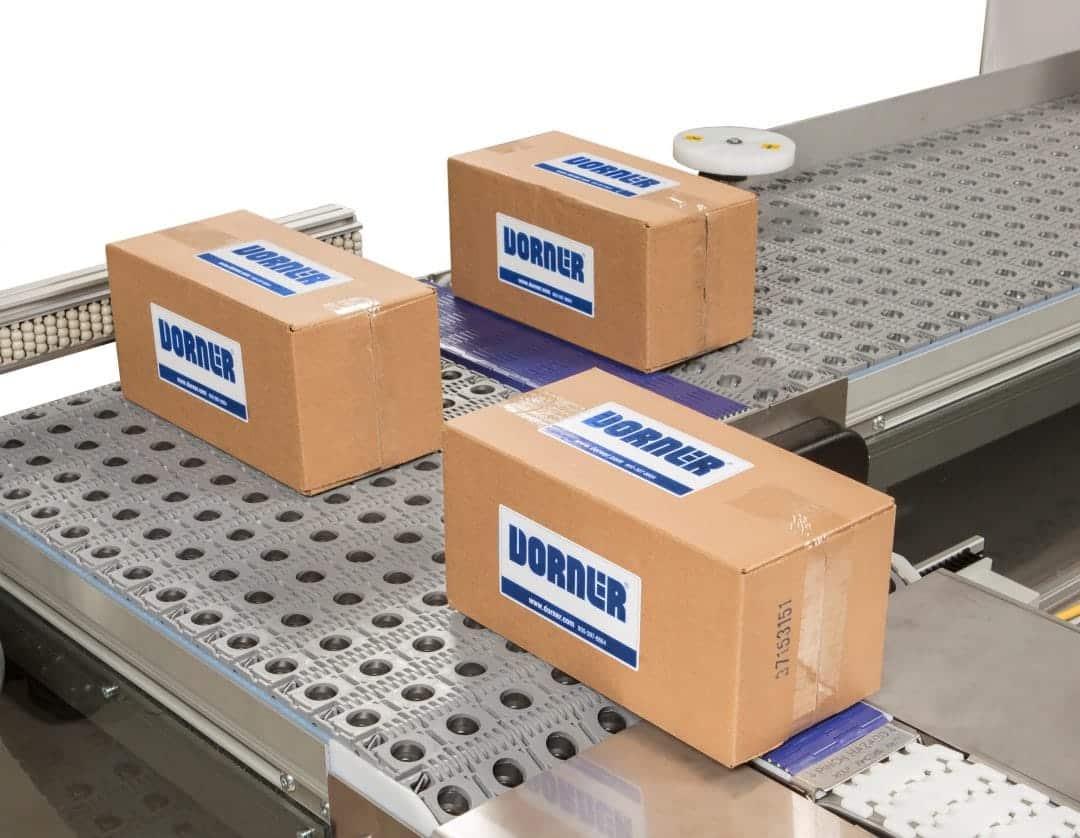 Maximize Your Footprint with Flexible Conveyors
Thurs, November 12 – 10:00 – 10:15 AM CST
Dorner's FlexMove Conveyors keep your product moving through tight spaces, elevation changes and complex layouts.
This demo highlights the FlexMove Helix and Wedge Conveyors that provide innovative solutions for elevation changes.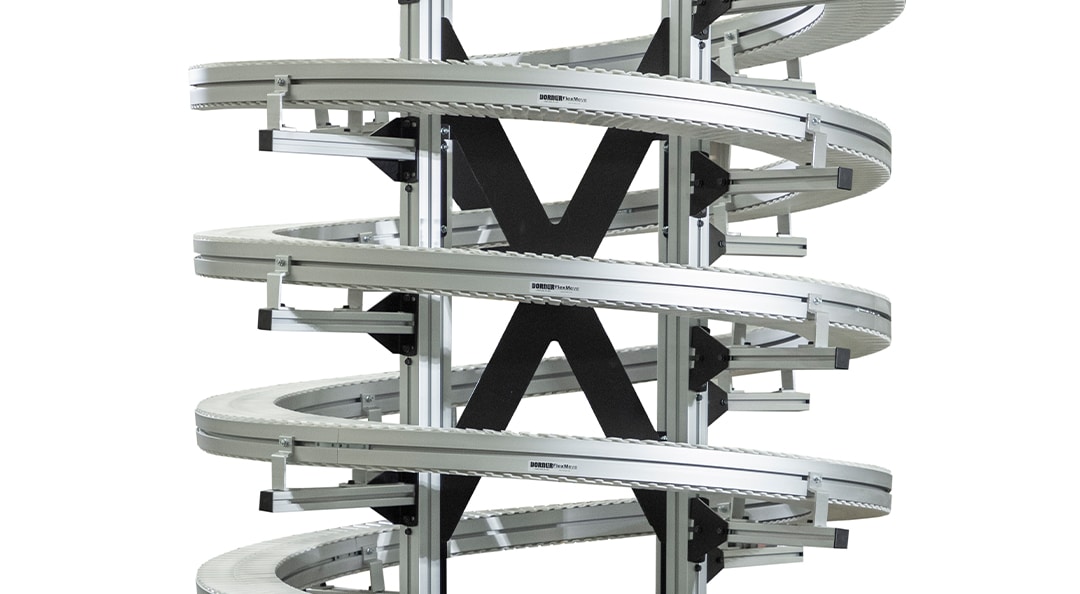 We look forward to seeing you at this year's PACK EXPO Connects!