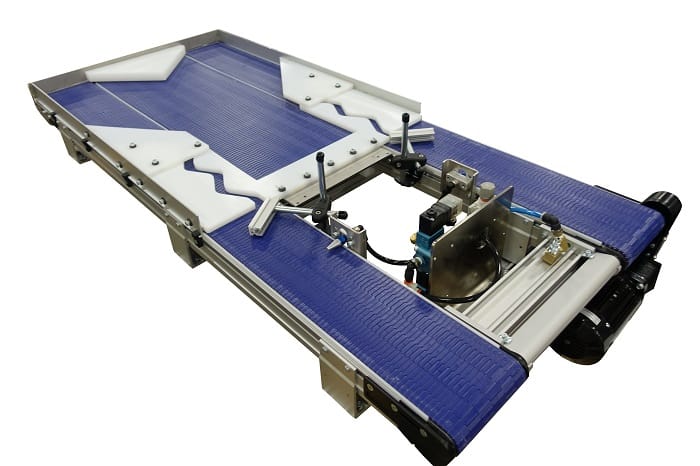 When you need to ensure a steady supply of product to a machine or to hold a supply of product when a machine stops, Dorner's Accumulation Conveyors can help. Our accumulation conveyors are designed to satisfy the needs of our customers requiring a solution for handling overflow, buffering items, merging lines and more.
To create accumulation conveyors, low-friction belting, made of either urethane or modular plastic chain, is needed. Your particular application needs and products determine the best choice for your business.
When single, in-line accumulation conveyors do not offer enough product accumulation space, Dorner has designed accumulation conveyors, often referred to as recirculating conveyors, using multiple belts within the same frame to provide additional accumulation space.
The above video shows a recent custom recirculating system that singulated small parts. The system included a knock-down feature to correctly orient parts and two outfeed conveyors.
Types of Accumulation Conveyors
Rotary Accumulation Tables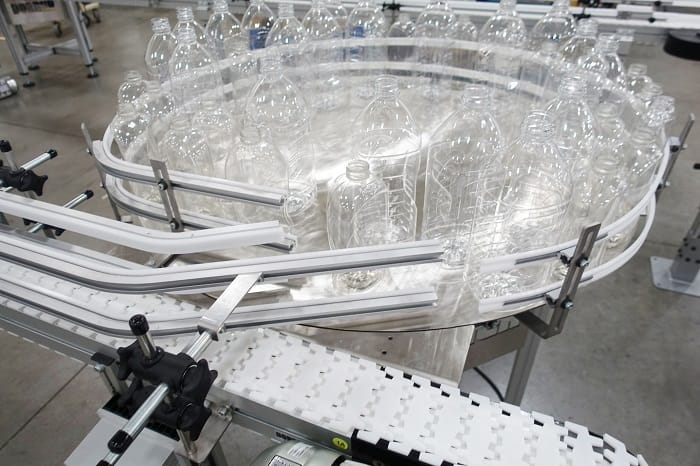 Rotary accumulation tables are used for accumulating and unscrambling product as well as containing overflow. These kinds of conveyors are usually used when working with round containers or bottles that can be discharged in a single-file line or manually removed.
A key benefit of rotary accumulation tables is that they feature a small footprint compared with many other kinds of accumulation conveyors. This makes rotary accumulation tables an ideal choice for facilities with space limitations.
Recirculating Conveyors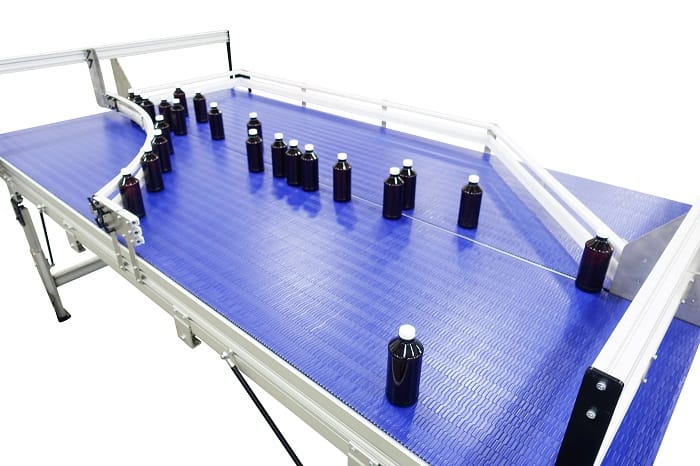 As shown above, recirculating conveyors are a popular option for accumulation solutions. These conveyors have belts running in opposite directions to keep products recirculating.
This solution features in-line accumulation and, as with almost all Dorner's accumulation conveyors, is custom-designed to fit specific our customers' needs based on product weight, shape, material, speed requirements and other factors.
Helix and Alpine Conveyors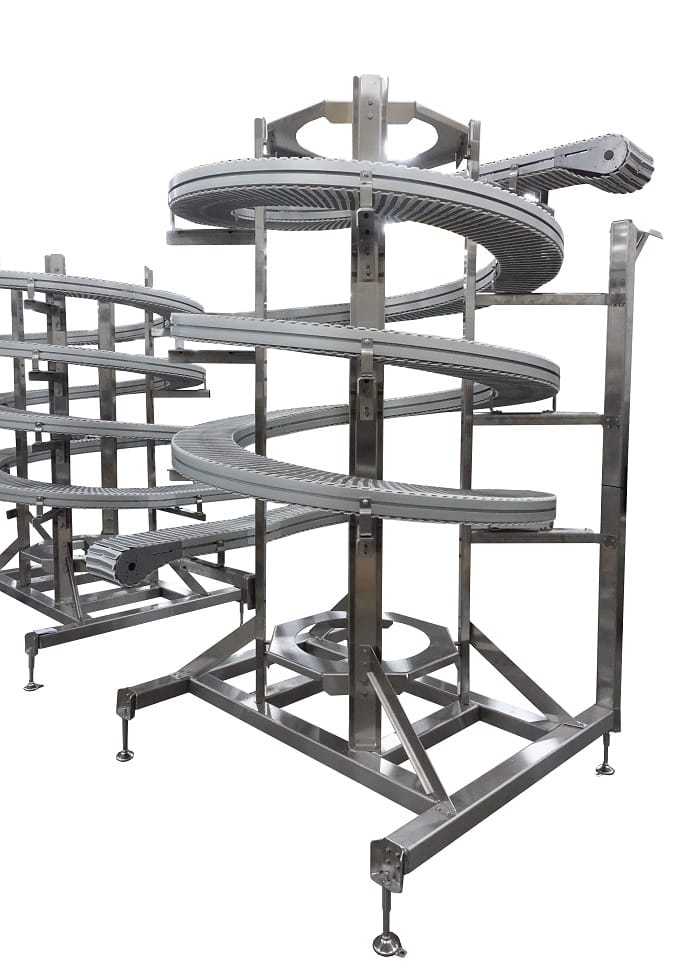 Helix conveyors are compact flexible-chain units featuring spiral and helical curves. Their flexible design offers a wealth of layout opportunities, with infeed and outfeed able to be positioned at any height or angle. Custom infeed and outfeed lengths enable helix conveyors to extend beyond spiral, cutting back on the number of units required.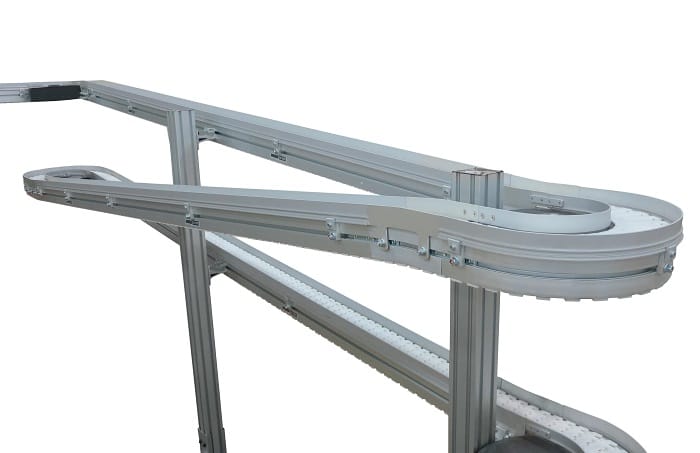 Alpine conveyors are compact conveyors with a spiral configuration. These conveyor types make excellent use of vertical space to contain items, creating a smaller footprint. These conveyors are especially valuable in facilities where space is at an absolute premium.
Single, Low-Back Pressure Conveyors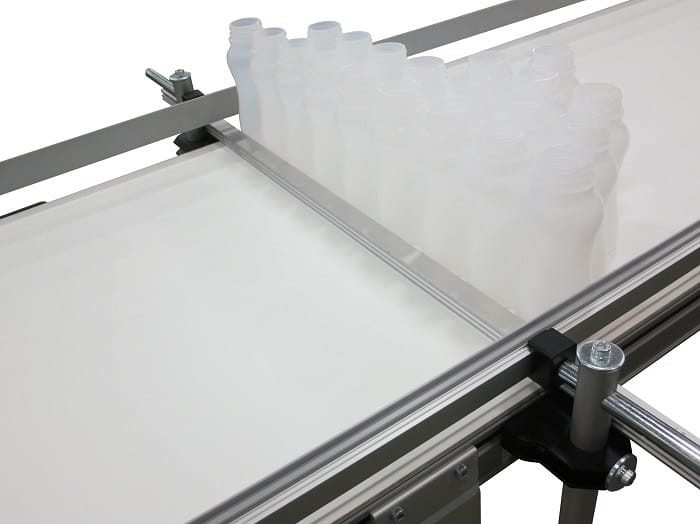 Single low back-pressure conveyors are used in applications in which products accumulate on a single low-friction belt. This kind of solution can help keep items from tipping forward or falling down.
See one of these conveyors in action in this application.
Find out more!
Visit our Accumulation Conveyors page to learn more about these custom systems and what Dorner can do for you.