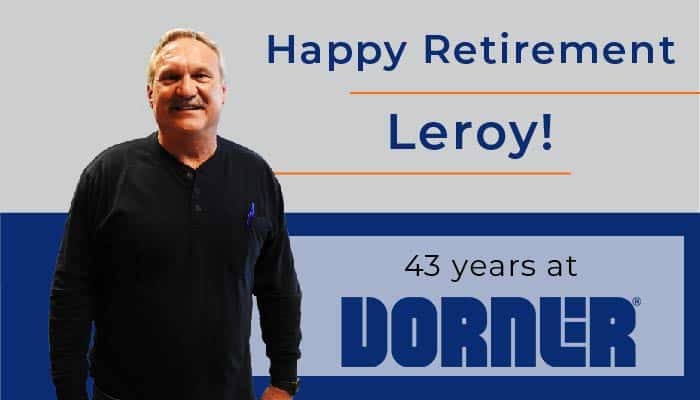 The entire Dorner team would like to congratulate Leroy on his retirement after 43 years with Dorner!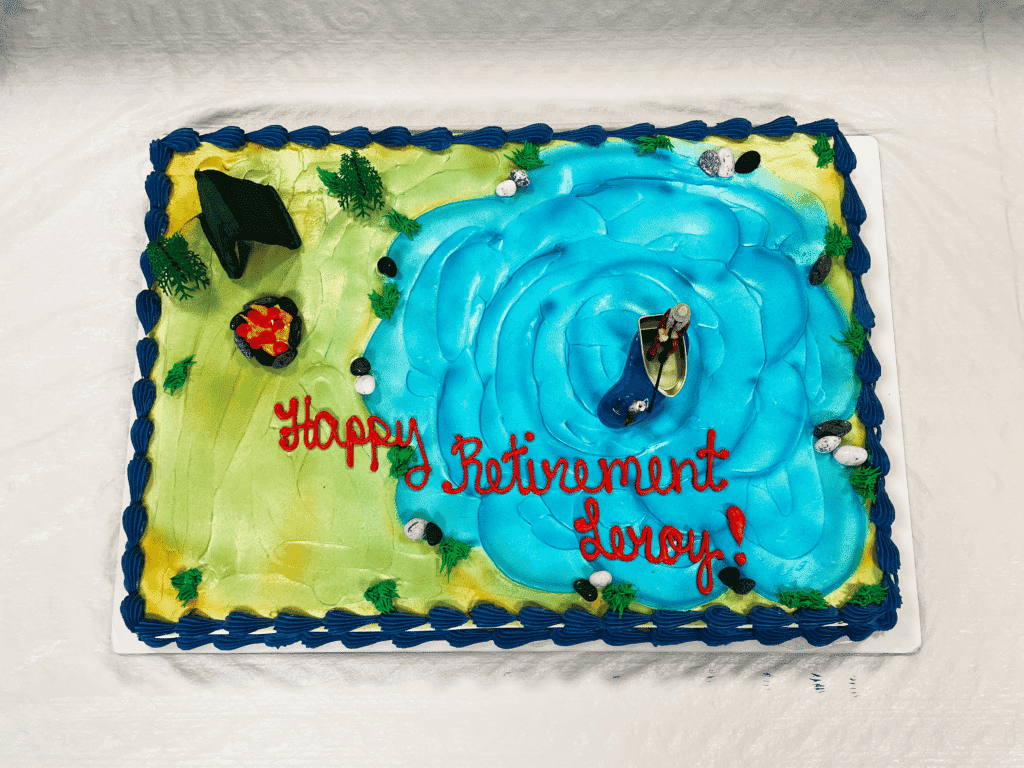 Leroy has been a staple around the shop floor, starting at the age of 19 as a welder, and moving throughout each department. His most recent position was as a team lead in our 3200 Conveyor assembly department. He is someone who truly knows conveyors in and out and has spent countless hours training and teaching the skills needed to build every conveyor that moves through our building.
When asked about Leroy, the top three adjectives were loyalty, passionate, and, of course, friendly. He has always been a friendly face in the shop, and happy to answer any questions or help anyone who needs it. His passion for his work and Dorner overall also means he's always been there to bring attention to areas in the shop that need improvement, as well as offer a helping hand to get it done!
With all of his new free time, Leroy plans to enjoy more quality time with his family and being with his grandchildren as they grow up. Of course, he will also be spending some of this in the hunting blind or on a boat with a fishing pole in his hand. There will be plenty of hobbies and family hangouts to fill up each day.
With everyone gathered together this morning, we wished Leroy farewell with cake, stories, and plenty of laughing. Some of us have only known Leroy for a few days and some for years, but all were sad to see him go. As he was shaking hands and giving out hugs he said not to worry, "I'll be around."
Congratulations, Leroy, and enjoy your retirement!