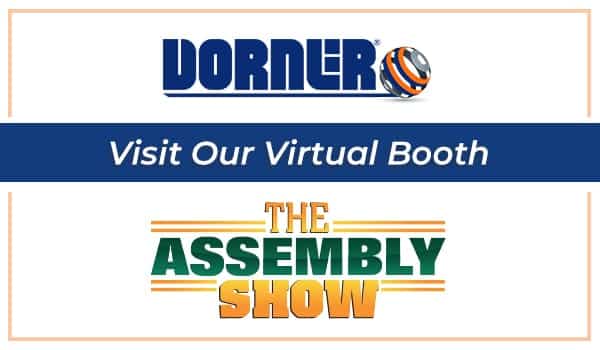 The ASSEMBLY Show is going virtual!
The ASSEMBLY Show is an annual event that showcases the latest assembly technology equipment and products and gives attendees the chance to learn from industry experts and connect with experienced professionals.
Visit Dorner during the event, October 27-28, 2020 for the opportunity to connect with our industry professionals and learn more about Dorner's products.
A presentation on Dorner's new ERT250 Edge Roller Conveyors with Mike Hosch, Dorner's Vice President – Industrial Business Unit, will be available on demand during the event.
Want FREE registration for even workshops? Contact us for a discount code!
We look forward to connecting with you during the show!