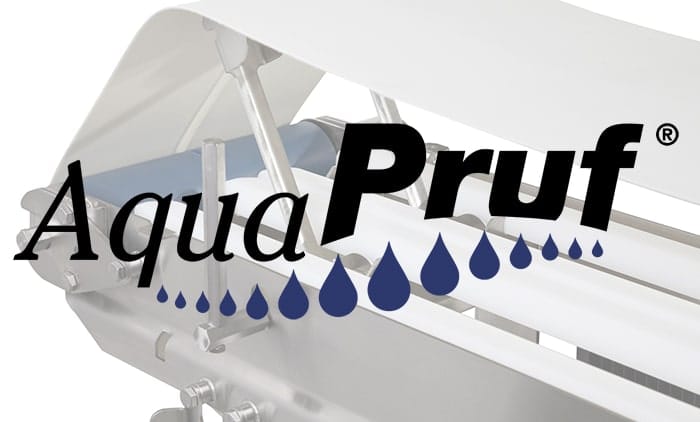 Dorner's AquaPruf redesign was based on what our customers told us they need in a stainless steel, sanitary conveyor. The line enhancement meets the latest standards in food safety and provides more features, without increasing price!
Below are some of the major changes made to the AquaPruf line to provide customers with real value and improvements in sanitary conveyors and food safety.
1. Improved Food Safety of Motorized Roller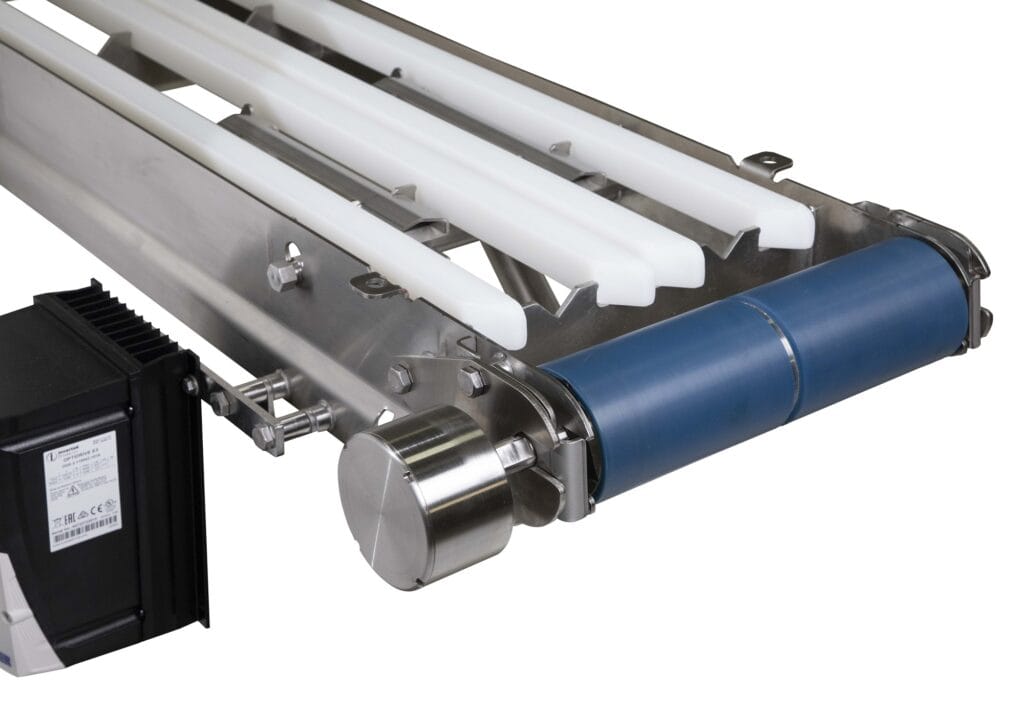 The new, compact motorized roller utilizes magnetic direct drive technology and contains no gearing or oil. It's also as cost effective as conventional gearmotors.
2. Positive "Thermo-Drive" Belting Option
The positive drive belt option which was previously only offered on Dorner's AquaPruf Ultimate is now available on standard AquaPruf conveyors! This belting option provides improved food safety and less belt slippage in wet environments.
3. Upgraded Curve Conveyor Performance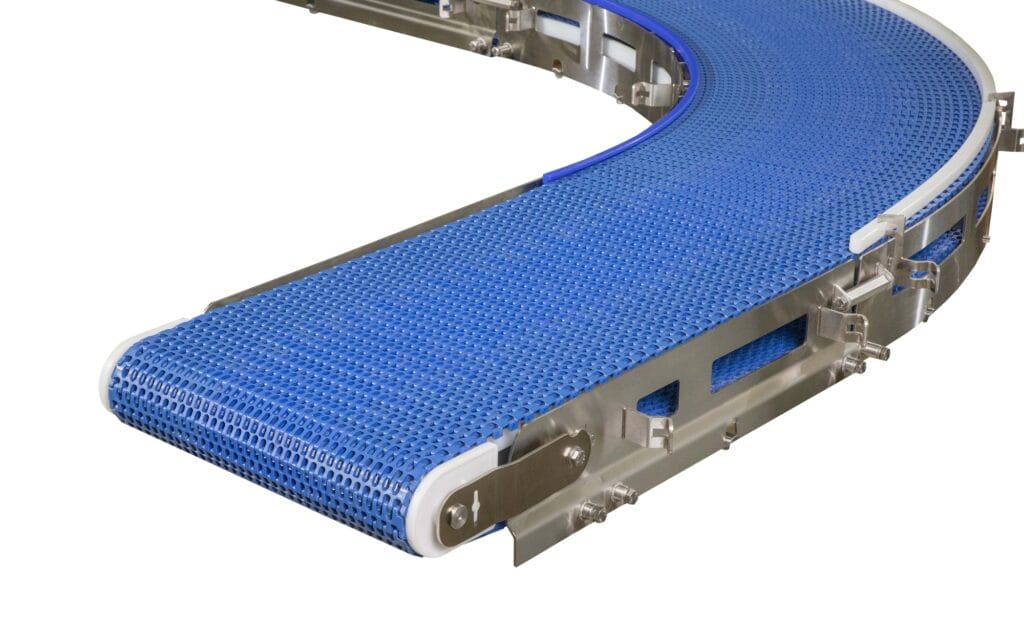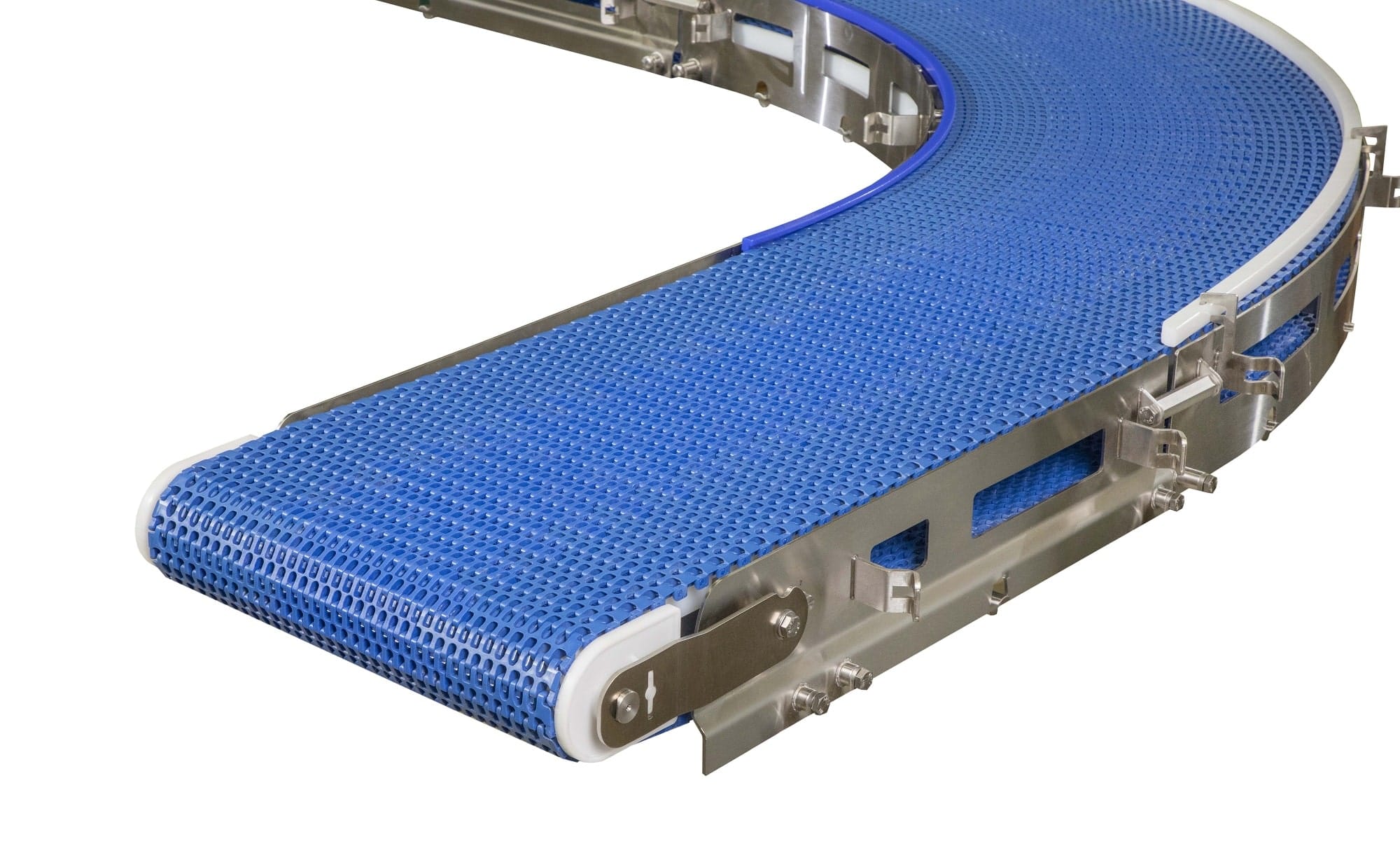 The improved AquaPruf curves provide better chain strength and durability. They also allow you to run up to 3 curves on a single motor.
4. New Guiding Options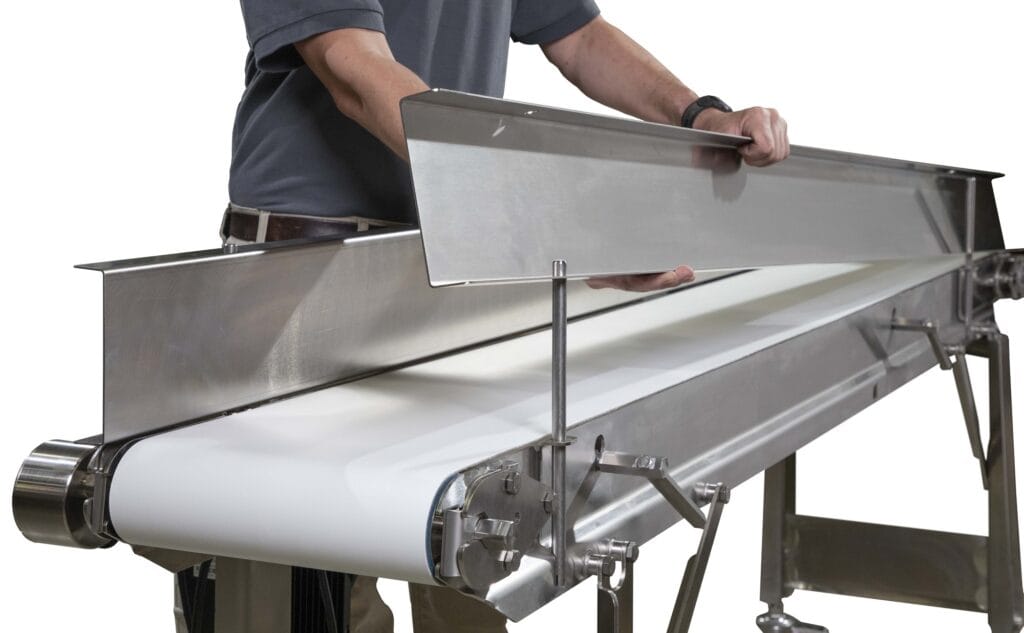 Our AquaPruf guiding is better than ever with added options and better cleanability. Stainless steel and UHMW guiding options offer tool-less quick removal design for quick cleaning (and no lanyards!).
5. Enhanced Belt Tension and Tracking System
Patent pending belt tension and tracking system uses a spiral cam for improved control and a better sanitary design. This eliminates the hard to clean threaded adjustment rods.
6. New Tail Height Adjustment Mechanism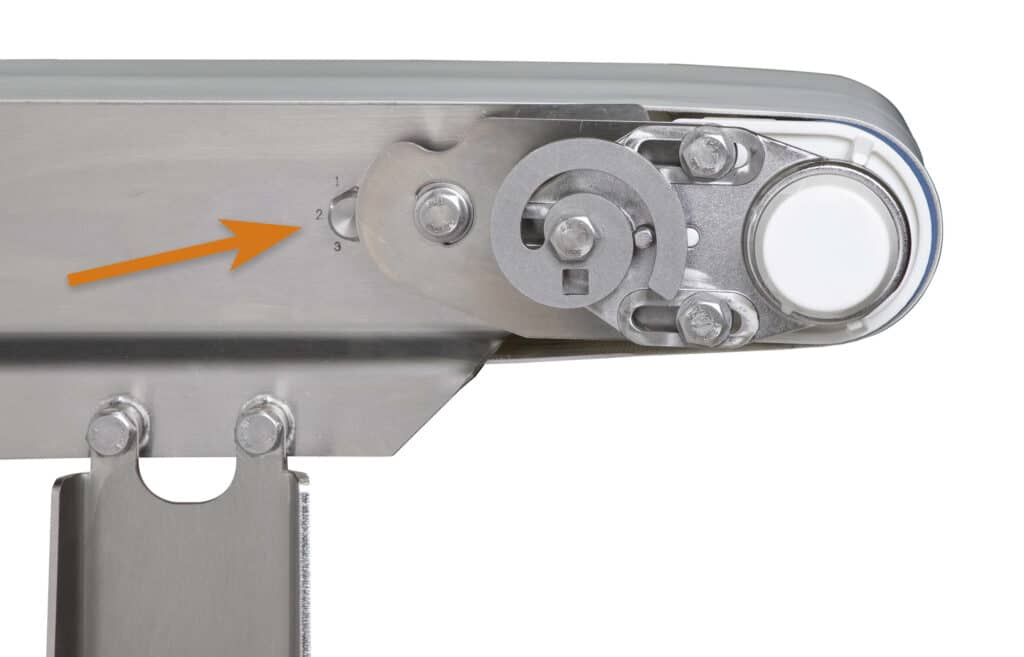 Patent pending tail height adjustment mechanism allows customers to adjust for wear and improve product transfers. Just remove and rotate the hex bar to the next position to raise or lower the tail end. This new mechanism stands up to repeated raising and lowering without tail sagging.
7. Quick Release Side Mount Package

Reduce the time to clean your conveyor with the quick release side mount package. Side mount gearmotors can be removed from conveyor in less than 1 minute, reducing the time it takes to do a deep conveyor clean. The design also isolates the motor for maintenance.
8. Improved Support Stands and Frames

The improved support stands and conveyor frames now have a "tube-less" design. All conveyors and support stands have eliminated hollow tubes using formed sheet metal construction for durability and improved food safety. This also allows the stands to be used for mounting items to the conveyor.
9. Better Gearbox Cleanability

The stainless steel gearbox is easier to clean with a smooth body design and the elimination of food trap points.
10. Added Frame Stand-offs

Previously only a feature on the AquaPruf Ultimate conveyor, support stand stand-offs are now a standard offering, allowing better sanitation on all AquaPruf conveyors.
Learn more about Dorner's AquaPruf Conveyors and design your own today!