PACK EXPO 2018 is right around the corner! Have you added Dorner to your show planner yet? If not, CLICK HERE and make plans to see us in Booth N-4936!
We're currently putting the finishing touches on our displays and getting them ready to head to Chicago, IL. One of the displays we are sending to the show is our Package Handling Loop.
(See our first two previews HERE and HERE.)
This loop includes two SmartFlex® conveyors outfitted with FlexMove®Technology, a 2200 Series nose-over squeeze, a 3200 Series bottomless squeezing conveyor; and two 3200 Series conveyors with Activated Roller Belt™ (ARB™) Technology, which is a patent-protected technology of Intralox.
The ARB technology features and benefits include:
Flexibility to handle multiple product sizes without the need for changeover
Minimizes floor space consumption
Increased system reliability
Eliminates costly system controls, reducing complexity
Encased moving parts provide safer work environments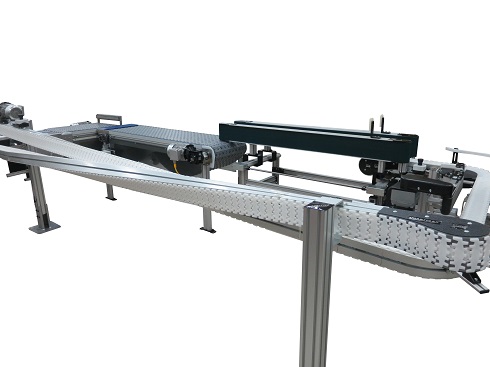 The SmartFlex Twist uses two SmartFlex Conveyors with FlexMove technology to turn a product up to 90° per conveyor pair.
SmartFlex Twist features include:
Positively control the product during rotation
Provides product rotation for access to multiple sides of packages
No change over –can handle multiple package sizes at the same time
No product guiding required
Products do not need to be gapped or spaced
In-line transfers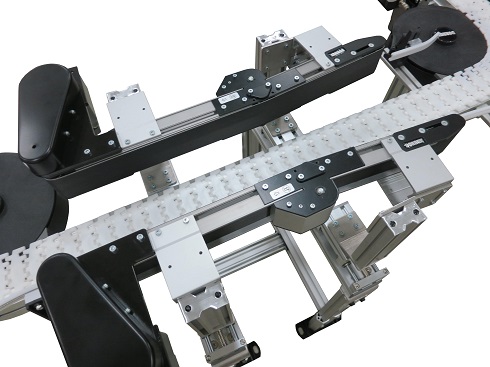 The 2200 Series nose-over squeeze is a pacing conveyor featuring a FlexMove common mount. The 2200 Series conveyors are run at a slower speed than the mainline SmartFlex which creates a gap between products.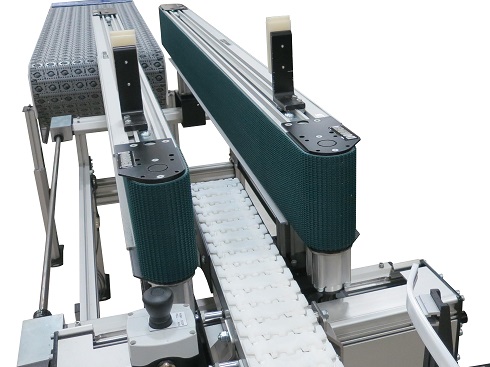 The final portion of the loop features a 3200 Series bottomless squeeze conveyor. The bottomless conveyor design allows for access to the underside of packages for processes such as taping, labeling and/or inspection without the need to turn the product.
Check back next week for our fourth preview featuring our Sanitary Loop!