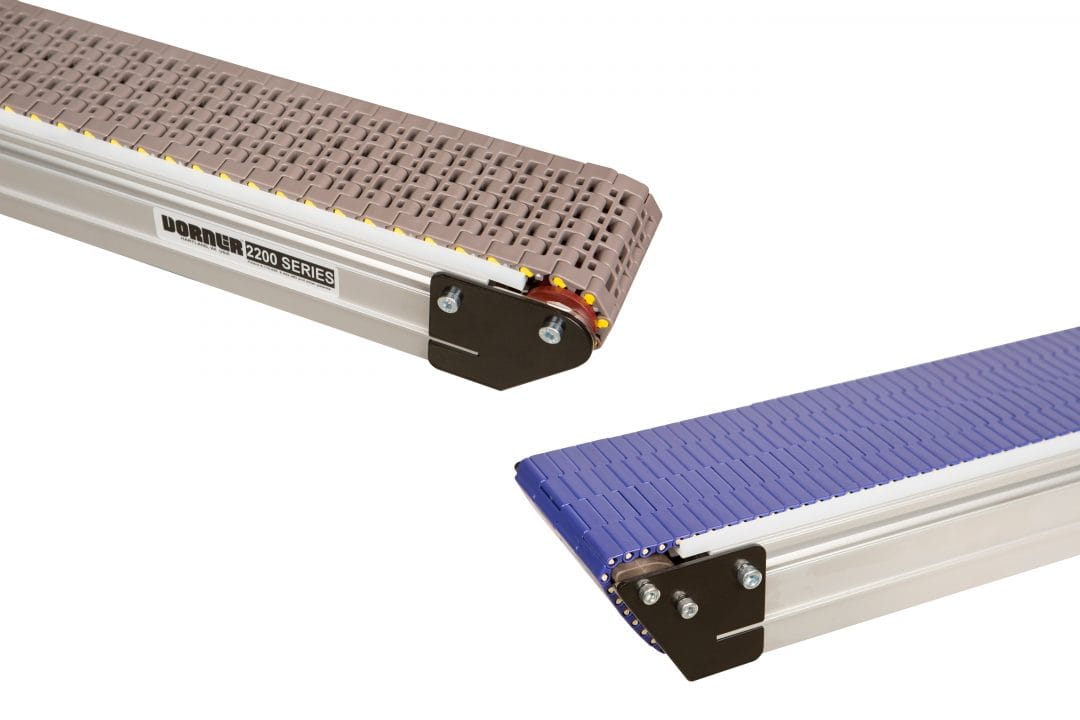 Dorner's facility in Guadalajara, Mexico, (Dorner Latin America), is already expanding its manufacturing capabilities by now building its popular-selling 2200 Series Modular Belt Conveyor for customers throughout Latin America.
Dorner is an industry leader in the design, application, manufacturing and integration of precision industrial and sanitary conveyor systems. Dorner Latin America is staffed with experienced employees well versed with Dorner's entire product line.
The 2200 Series is ideal for small to medium part handling within the automation, packaging, assembling, metalworking and general manufacturing industries. The conveyor comes with features that make it the go-to choice for conveying applications, including:
Ladder-style, open-frame design that allows better airflow through the frame for cooling, water and chemical drainage applications
Sleek, narrow profile for positioning under machinery and in other tight spaces where other conveyors wouldn't fit
Universal T-slot compatible with industry standard hardware for attaching accessories and guiding fast and simple
The 2200 Series Modular Belt Conveyor comes with an optional high-speed nose bar transfer option for safe and efficient transfers of small parts at speeds up to 175 feet per minute. Customers can choose from two styles of plastic chain belting: micro pitch, general purpose modular belt, or a metalworking modular belt (1" or 2" cleats are available on the metalworking modular belt).
Features and benefits of the new 2200 Series Modular Belt conveyor include:
Two available drive options: End Drive or Center Drive
Widths between 3" and 24"; lengths between 18" to 30'
Loads up to 150 pounds and speeds up to 250 feet per minute
Dorner Latin America began building conveyors from its Guadalajara, Mexico facility in early 2018, starting with the 2200 Series low profile conveyor and the 2200 Series FlexMove flexible chain conveyors. All Dorner conveyors and equipment will be supported through the Guadalajara customer service and engineering teams. Dorner – Latin America is located at:
Dorner Latin America, S. de R.L. de C.V.
Carretera a Nogales #5297, Nave 11
Fracc. Parque Industrial Nogales
Zapopan, Jalisco C.P. 45222 México
To contact Dorner – Latin America, call +52.33.30037400 or email: info.latinamerica@dorner.com.