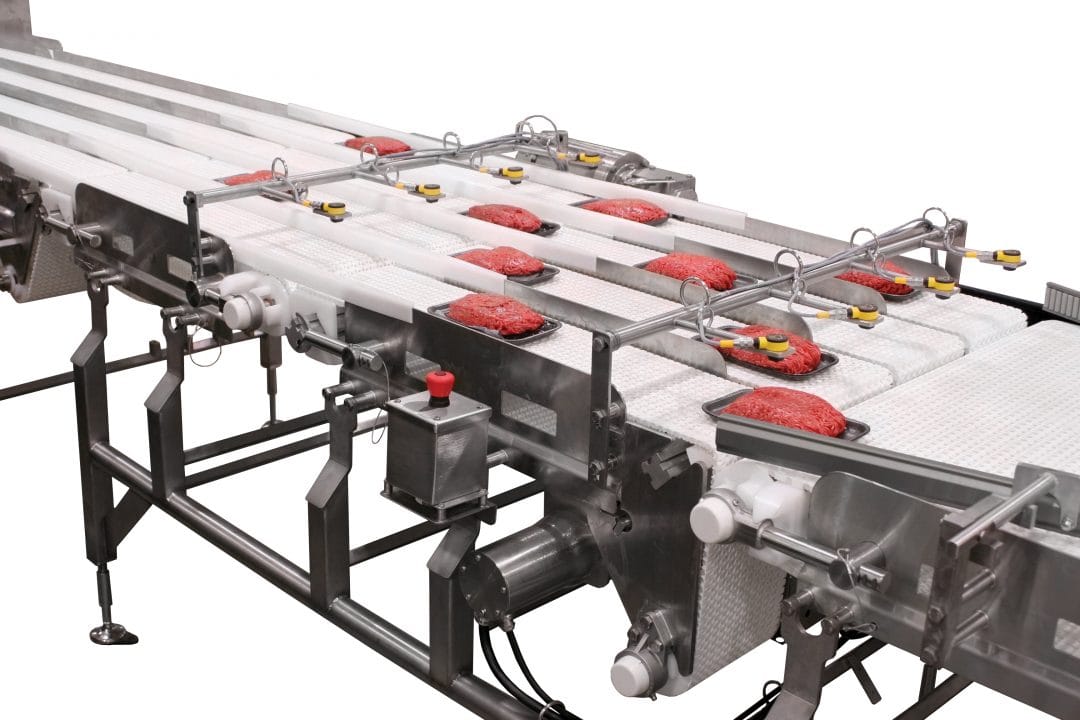 Food-based applications often call for multiple conveyors throughout food processing and packaging lines. The key to effectively coordinating the conveyors and their varying speeds is to properly integrate them into the entire line early in the design process.
A successful project requires thorough understanding of all the variables that are involved in your operation. You need to look at the whole picture. You need to know what's happening to your product before it arrives at the conveyor, as well as its destination after it leaves the conveyor.
Where to Start?
To get started, ask yourself these questions: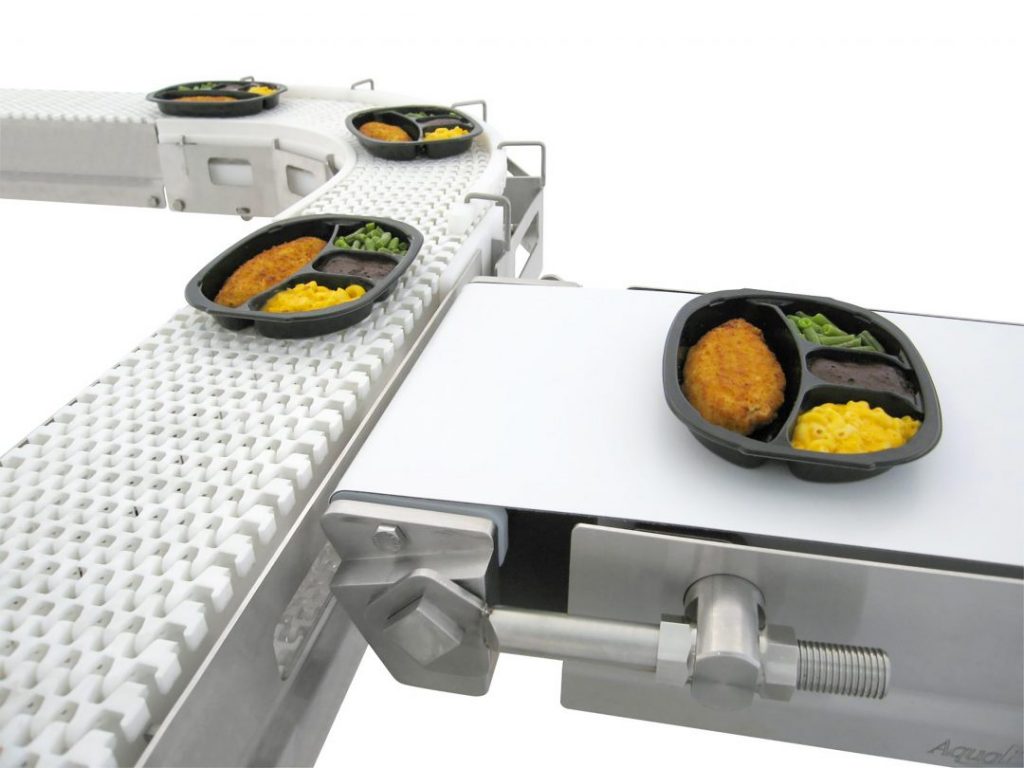 What are your goals and objectives for your food processing/packaging line?

What are the products that need to be moved?

What is the weight, size and packaging of the products?

What is the rate of production for the application (desired speed of the conveyors)?

How are the conveyors going to integrate with other equipment/machinery on the line?

Are there any product transfers involved?

What is the projected product flow of the application (sorting, accumulation, curves, inclines, etc.)?

What type of environment will the conveyor be operating in? If it will require cleaning, how extensive does that cleaning need to be?

Will robotics be integrated with the conveyor system?
Answering those questions will help you take a critical look at your conveyor system to determine where improvements in product flow and handling can be made. All components within a food processing/packaging line, including conveyors, should work together to best augment the overall operation.
Want to take the next step? Tell us about your application so we can help find the right conveyor for your product.